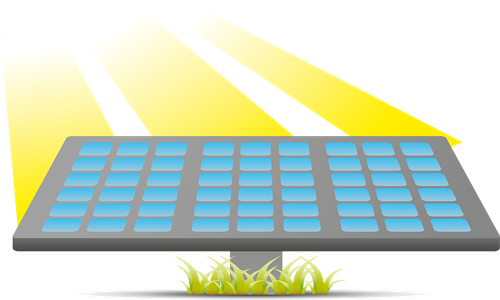 Reliance New Energy Ltd (RNEL), the green energy arm of Indian multinational conglomerate Reliance Industries, has reportedly inked definitive agreements to make investments in American solar tech firm, Caelux Corporation, which develops perovskite-based solar technology.
As per reports, Reliance New Energy will invest more than $12 million in the Pasadena, California-based company, acquiring a 20% stake in the firm in exchange.
In its official statement, Reliance Industries (RIL) has stated that, for Caelux, the investment will help expedite technology and product development, including the construction of the firm's pilot line in the United States, to accelerate the commercial development of the firm's technology.
Caelux and RNEL have also signed a strategic partnership agreement for technical collaboration as well as commercialization of the latter's technology.
RIL stated that with the proprietary technology of Caelux, solar modules can achieve higher efficiency and produce 20% more energy over the solar project's 25-year lifetime with a significantly low installation cost.
Reliance is working on establishing a global scale integrated photovoltaic (PV) Giga factory in India. This collaboration and investment would allow RNEL to manufacture more powerful and cost-effective solar modules.
Mukesh Ambani, Chairman and MD, RIL, stated that investment in Caelux lines up with the group's strategy to develop the most advanced green energy manufacturing ecosystem, supported by world-class talent and founded on technological innovation attained via strategic partnerships.
Ambani further added that RIL believes that the proprietary solar technology of Caelux grants RIL access to the next stage of innovation within crystalline solar modules.
Ambani also added that the group will continue working with Caelux and speed up the firm's product development as well as the commercialization of the technology.
Scott Graybeal, chief executive of Caelux, stated that with the Reliance partnership, the company will speed up its efforts to build out its manufacturing capabilities to create products that would make crystalline solar modules more cost-effective as well as efficient.
Graybeal added that the firm looks forward to showcasing the future of solar power at a larger scale while also supporting Reliance's expansion plans and product roadmap.
It is expected that the deal will be finalized by the end of this month.
Source credit: https://www.thehindu.com/business/reliance-new-energy-to-invest-12-million-in-us-solar-tech-firm-caelux-corp/article65925480.ece?homepage=true