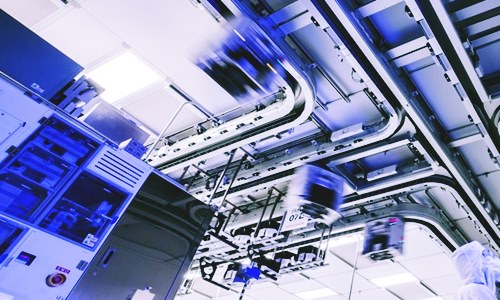 Presto Engineering, Inc., a Silicon Valley-based company that offers product engineering and wafer test solutions, has reportedly announced that it has attained the ISO 9001:2015 quality standard for its Caen facility in France.
Reports cite, the company's Caen facility is the biggest independent semiconductor testing facility in Europe. The new upgrades reportedly allow the facility to perform non-destructive analysis of bondings and packaging using X-Ray and can check for cracked silicon, voids and delamination in the devices using ultrasound.
According to a press release by Presto Engineering, the facility also possesses equipment that allows detecting failure localization through thermal laser stimulation or photoemission. Moreover, it also offers deep physical analysis which strips down the device layer by layer to determine exactly where and why the device is failing. Furthermore, other cutting-edge equipment like scanning electron microscope or atomic force microscope is used to collect the precise details of a chip's structure down to a couple nanometers.
Dr. Alban Colder, the Site Director at Presto Engineering's Caen facility, reportedly stated that the company possesses a comprehensive and extensive range of test equipment used to test semiconductors. Dr. Colder further added that the equipment allows testing at every stage - from wafer to die and finally to the complete packed device.
For the record, traceability is a crucial part of the quality system in the domain of semiconductors. A comprehensive record-keeping practice keeps track of each wafer, operation, die and test to trace back a faulty chip to its origin, helping determine the probable cause and locating and recalling other affected chips. In case of an automotive recall, which is extremely expensive, it is important to narrow down the problem to just the affected chips to avoid extensive losses.
VP of Sales at Presto Engineering, Martin Kingdon reportedly stated that the company has assembled a suite of cutting-edge equipment to adhere to the commitment of new standards and quality.
Reportedly, the capital invested by the company for the facility's upgrade has not been made public yet.