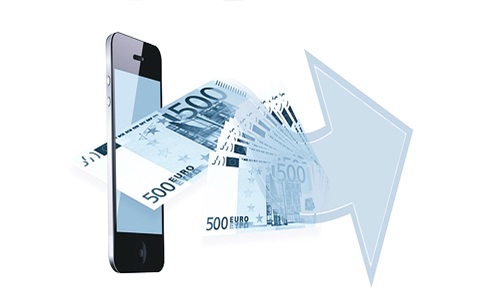 Leading digital banking and prepaid payments provider moves into leisure and gifting market by powering Virgin Experience Days' services
PrePay Solutions (PPS), a subsidiary of Edenred, the world's leading corporate payments organization, is now the digital banking provider for the Virgin Experience Days (VED) suite of prepaid leisure and gifting products.
The newly-migrated product line centres around VED activities which offer a plethora of leisure packs for Virgin customers including hot air balloon rides, wine tasting and supercar experiences. The VED gift cards are purchased via B2B or online, and each card has a unique code, once the specific leisure activity is chosen by the recipient, PPS redeems the purchase.
Additionally, PPS powers the Virgin Gift Card, which unlocks a whole host of Virgin experiences, such as Virgin Holidays, Virgin Atlantic and Virgin Wines. PPS also supports Virgin Experience Days' Leisure Voucher Gift Card, a restricted-loop Mastercard casual dining card redeemable in all restaurants in the Leisure Voucher programme.
The partnership with Virgin is a fresh move for PPS into the leisure and gifting market, strengthening the company's typical retail and banking offering. With millennial customers increasingly favouring memories and experiences over purchasing materials goods when it comes to gifting, it is important that PPS responds to this changing market.
Commenting on the partnership, Chris Smith, Partnerships Director at Virgin Experience Days, said: "We initially approached PPS because of its Mastercard Principal Member status, which grants us access to the payments network. The team is also very well connected in the gifting sector - its CCO is a member of the UKGCVA board and PPS regularly sponsors the association. PPS is a company that lives and breathes the payments sector, working with them we're confident we're never going to miss out on any industry innovations.
"We're incredibly pleased with how the partnership has progressed so far. Having a dedicated PPS technical expert on hand in the UK has proved invaluable, and the wider team is always on hand if we have any questions. What's more, many of PPS's experienced staff members used to work in retail so fully understand where we are coming from in terms of our needs, and really add value. The future is incredibly promising for PPS and Virgin Experience Days, and we look forward to seeing how the team continues to implement cutting-edge technology for us."
Ray Brash, CEO at PrePay Solutions added: "Partnering with Virgin Experience Days is incredibly exciting for PPS as we strengthen our leisure and gifting offering. As a one stop shop for payments, the PPS team fully understands what VED needs to grow and thrive as a leading gifting provider, and we're delighted to be able to provide our technical, legal and support services to them.
"It's been a harmonious business relationship so far and, together, we have managed to meet some really tight deadlines. We've also opened up Virgin's network by introducing it to our industry friends. Here's to all we have achieved so far and to the future of the partnership."