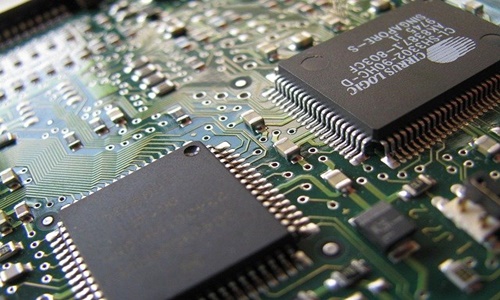 Tamil Nadu-based domestic chip manufacturer, Polymatech, has recently announced its expansion plan with an investment of US$ 1 billion by 2025.
The investments will be based on forwarding and backward integration operations of the existing products and the localization of several imported products. Polymatech has notably entered an MoU with the Tamil Nadu Government with a preliminary investment of US$ 130 million.
Founded in 2007, Polymatech imports all its equipment from Japan, deploying the industry 4.0 theme for the manufacture of several products, including COB, flip-chip, and Ceramic Chip – HTCC / LTCC.
Commenting on the recent move, Nandam Eswara Rao, Founding President of Polymatech Electronics, stated that the company recognizes growth opportunities in the semiconductor industry.
Mr. Rao added that, as a key player at the forefront, the firm hopes to expand its footprint and bring value to the market, in line with its vision to becoming one of Asia's foremost chip manufacturers by 2025. With a team of experts in tech and investment in the business, Polymatech intends to scale the semiconductor industry and capitalize on its potential in India.
Polymatech's team consists of Hidenobu Hitotsumatsu, CTO & Director, with 35 years of experience. In addition, a Finnish expert holding more than 30 years of experience in the industry has also joined the firm and will be a part of the company's growth strategy.
The chipmaker has reportedly completed all necessary trials with the initial phase of imported machinery with a capacity of 250 million chips. These products are expected to be launched in the market in the coming weeks.
At Plant 1, a Semicon manufacturing facility of 150,000 Sq. Ft. capacity has been commissioned, in which the RH- and temperature-controlled clean rooms have been established with French machinery.
For the expansion of Plant 2, the land has been procured, and the construction work is planned to be started soon.
Source Credit – https://timesofindia.indiatimes.com/auto/news/polymatech-invests-us-1-billion-in-semiconductor-chips-manufacturing/articleshow/93412810.cms?utm_source=contentofinterest&utm_medium=text&utm_campaign=cppst