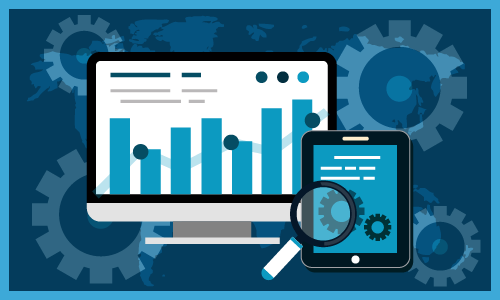 The poly aluminum chloride market is expected to showcase substantial growth by 2027 owing to the mounting product demand in water treatment procedures. Moreover, the booming population growth across the globe has proliferated the demand for clean water supplies, which is anticipated to further support market expansion.
Get sample copy of this research report @ https://www.decresearch.com/request-sample/detail/2786
Poly aluminum chloride is widely deployed as a coagulation agent in water treatment processes. Conventionally, water treatment processes included aluminum sulfate for coagulation. However, poly aluminum chloride has been found more effective than the existing aluminum sulfate systems, which is further bolstering its scope of application.
Poly aluminum chloride is utilized in water treatment processes to coagulate organic and mineral colloids before filtration and/or sedimentation. The aluminum carries out the destabilization of fine colloidal suspensions, which causes the accumulation of this material bound in a chemical precipitate known as "floc".
Floc can be removed from the water through flotation, sedimentation, and/or filtration. Typically, when larger, faster-forming floc is needed, poly aluminum chloride is preferred over aluminum sulfate as it can potentially eliminate the need for flocculant in the sedimentation process. Consequently, increasing integration of poly aluminum chloride in water treatment methods is bolstering market adoption worldwide.
The poly aluminum chloride market has been segmented on the basis of form, basicity, end-user, and region. In terms of end-user, the market has further been categorized into water treatment, textiles, pulp & paper, oil & gas, and others.
Other end-user applications of poly aluminum chloride, such as leather, rubber, and plastics, among others, are calculated to see sizable growth at a CAGR of around 7.5% through the assessment period. These applications generate massive amount of wastewater during production processes as they involve various chemicals. As a result, wastewater generation from the others sub-segment is considerably high, which is expected to further fuel product demand through the assessment timeframe.
In the regional landscape, Latin America accounts for over 5% share in the poly aluminum chloride market revenue and is projected to garner notable gains by the end of 2027. The population in the region is estimated to grow immensely by the year 2050. Subsequently, the demand for water and other goods and commodities is anticipated to surge.
The soaring demand for water would boost the need for proper wastewater and sewage treatment facilities. Therefore, growing requirement for wastewater management is likely to have a positive impact on regional market outlook in the future.
The Middle East & Africa poly aluminum chloride market is projected to witness robust growth by 2027, progressing at a sizable CAGR through the forecast timeline. Escalating need for water across the domestic commercial and industrial sectors for various end-use applications is anticipated to propel the need for wastewater treatment activities at different levels. This is set to augment product penetration in the regional market over the estimated timeframe.
Request For TOC of Report @ https://www.decresearch.com/toc/detail/poly-aluminium-chloride-pac-market
Moreover, industry players are increasingly utilizing poly aluminum chloride in water treatment plants in the region, which is expected to support regional market expansion through the projected timeline. For instance, in February 2021, Steuben Lakes Regional Waste District (SLRWD), a water purification service provider, updated the Angola Wastewater Treatment Plant. The company replaced the ferrous chloride used in the system with poly aluminum chloride, which resulted in more efficient phosphorus removal and nearly 40% reduced chemical requirement.