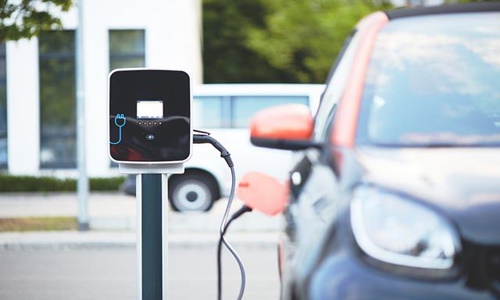 Singapore-based Ochlos Holdings Pte Ltd has reportedly announced the launched a new app, PokeSpace, which will act as a parking lot and charging station pre-booking aide for people in Singapore to encourage EV adoption in the country.
PokeSpace's CEO, Curve Khong, supposedly designed the app to help with the space management woes faced by the nation's parking lots, and address the time management issues Singapore's motorists face while looking for a parking space.
Vas Jagarnath, CMO of PokeSpace, stated that the app is in the best phase to assist the shift from ICE to EV as the approach significantly contributes to the transition toward carbon-neutral car parks.
Both gas and electric car drivers can use the app to locate parking spaces and book them in advance. EV users can also use it to easily find, as well as book, EV charging stations.
The app is currently in the trial stages in the Tanjong Pagar district. It utilizes a new proprietary indoor "GPS" system with which users can navigate to indoor parking lots accurately to find their EV charger or parking space efficiently and precisely.
Curve, the Director and CEO of Ochlos Holdings, talked about the major factors that the company took into consideration, such as offering parking solutions not only for EV users but petrol car users as well as mobility as the user's last mile needs.
The app not only does encourage the transition to EV but also lessens idle driving time.
Curve added that unlike its competitors offering a similar booking service for parking and charging spaces, PokeSpace aims to improve the complete end-to-end car parking experience. It includes finding one's car after parking, facilitating payments, and keeping a record of carpark expenses.
During the app's prototype testing, around 100 drivers, car park owners, and landlords were surveyed to understand their issues better.
PokeSpace is also looking to work with the government on projects where the app can offer solutions to make public car parks carbon-neutral and have in-built EV charging stations.
The app is expected to launch in the fourth quarter of this year and aims to manage 300,000 car park lots in the next three years.
Source credit: https://vulcanpost.com/802275/pokespace-prebook-ev-charging-station-parking-lots-singapore/