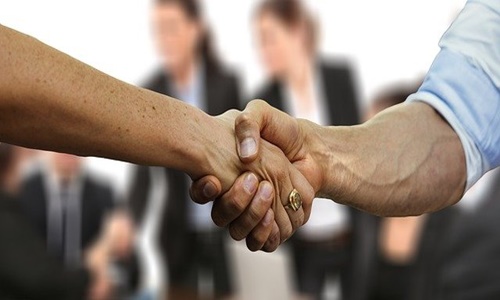 Pathr.ai, the first AI-based spatial intelligence platform in the industry, has reportedly collaborated with Hanwha Techwin America, a leading provider of video surveillance solutions.
The partnership will enable both companies to offer spatial intelligence solutions to existing and potential customers. The integration enables Pathr.ai to interact with Hanwha on new avenues, including the provision of camera installation support through Pathr.ai use cases.
Alan Flohr, CRO of Pathr.ai, expressed his belief that collaborating with Hanwha will enable the company to scale its spatial intelligence solution to existing and potential customers and offer robust ROI (return on investment) to them.
The AI-based spatial intelligence technology offered by Pathr.ai integrates with current camera infrastructure and offers real-time behavioral information to companies, offering a 10x return on investment.
Mark Heintzman, Hanwha Techwin's National Business Development Manager, stated that the company continuously seeks new methods to enable its current deployed base to gain more value from its existing cameras which are conventionally used for Loss Prevention.
Heintzman added that Pathr.ai seamlessly integrates with Hanwha cameras and brings merchandising and operational value with leading spatial intelligence software.
From a product point of view, Pathr.ai can operate its AI abilities on Hanwha cameras using Wisenet AI operating as the detector onboard the cameras, enabling increased compute savings.
This integration enables Pathr.ai to upscale its solutions to millions of locations and curb the overall cost of ownership for its consumers.
Primary use cases of Pathr.ai with the capability of unlocking millions of dollars in incremental profits:
Real-time alerts to activate automated actions
Revenue generation, operations, and loss prevention
Traffic pattern analytics that steers operational enhancements
For the record, Pathr.ai is the first AI-powered spatial intelligence software firm that utilizes secret location insights from existing and available infrastructure to observe human behavior. Its advanced technology turns raw spatial and behavioral data from current sensors into applied and actionable business learning, thereby enabling companies to steer growth-relevant business results.
Source credit:
https://www.globenewswire.com/news-release/2022/04/24/2427705/0/en/Pathr-ai-Announces-Integration-with-Hanwha-Techwin-America-to-Bring-Spatial-Intelligence-Technology-to-the-Security-Industry.html