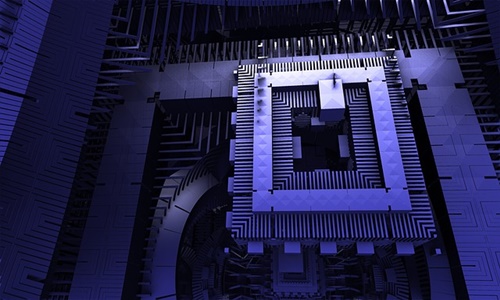 Oxford Quantum Circuits (OQC), a UK-based quantum computing firm, has reportedly raised a Series A round of USD 47 million (£38 million). The proceeds of this round will be used to boost its contribution to the sector with Coaxmon, a licensed 3D processor architecture, and quantum-computing-as-a-service (QaaS) that will run on it.
The company claims that the Series A is the largest round for a quantum computing firm based in the UK.
OQC Founding CEO Ilana Wisby has commented that the company continues to optimize its systems, upscale its operations, and reduce error rates.
This round is co-led by a Japan-based deep tech fund The University of Tokyo Edge Capital Partners (UTEC) and Lansdowne Partners, with participation from Oxford Science Enterprises (OSE), Oxford Investment Consultants (OIC), and British Patient Capital.
Previously, OIC and OSE led a seed round of USD 2.62 million (£2.2 million) into the firm, which was founded as an Oxford University spinout with some work done at the institute by OQC Founder and quantum physicist Dr. Peter Leek.
The company intends to use the funds to boost hiring activities, continue enhancing access to quantum computers for developers keen to use it, and build out its computing infrastructure which is currently based on an 8-qubit machine.
Furthermore, OQC will use some of the proceeds to expand its operations into the Asia Pacific, specifically Japan, to access potential customer bases through financial services and other applications.
UTEC Principal Lenny Chin expressed that OQC aims to consolidate modern physics with daily lives through its advanced Coaxmon technology. Chin added that UTEC will support OQC in fulfilling its mission of increasing the accessibility of quantum technology as well as in its business expansion in the Asia Pacific.
Interestingly, OQC initiated this Series A round back in early 2020. However, it opted to cancel the process and went for grants to build the company during its earlier phases.
Source credit:
https://techcrunch.com/2022/07/04/uks-oxford-quantum-circuits-snaps-up-47m-for-quantum-computing-as-a-service/