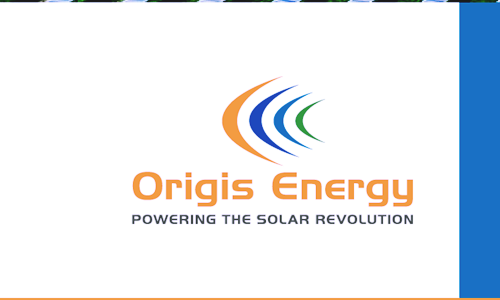 Origis Energy USA and First Solar have reportedly announced that the GA Solar 4 Project in Georgia, developed by First Solar, has been acquired by Origis Energy. Though terms of the deal were not disclosed by the companies, construction of the 2,000-acre solar farm is anticipated to start in early November 2018.
The project will include over half a million of advanced technology thin film solar modules from First Solar on single axis tracker mounts. Origis Energy will apparently sell all the energy and renewable elements of the project through the Renewable Energy Development Initiative (REDI) program to Georgia Power.
The huge infrastructure project, to be built in Georgia's Twiggs County, will supposedly create up to 400 construction jobs and ongoing tax revenues. Located near Warner Robins, the 200-MWac photovoltaic solar generation asset is predicted to be the biggest solar power plant in the southeast of United States when completed.
Managing director for mergers & acquisitions, Origis Energy, Dries Bruyland, stated that only with the help of an outstanding team, construction of a solar plant of such huge magnitude can be accomplished. Besides close collaboration with First Solar, the Southern Company, Georgia Power, and the Georgian authorities have been critical for this milestone clean energy project for the state, he added.
CCO for First Solar, Georges Antoun, was quoted saying that the company is looking forward to the project's successful completion and commissioning in association with Origis Energy as partner. He also appreciated the vision and commitment of Georgia Power to advance the adoption of solar power in the Southeast.
Antoun further said that the leadership of Twiggs County, in attracting business and economic development to central Georgia, has played a crucial role in assisting the continued growth of solar in the state. First Solar, for the record, is a leading provider of comprehensive photovoltaic (PV) solar systems worldwide and uses its advanced module and system technology.