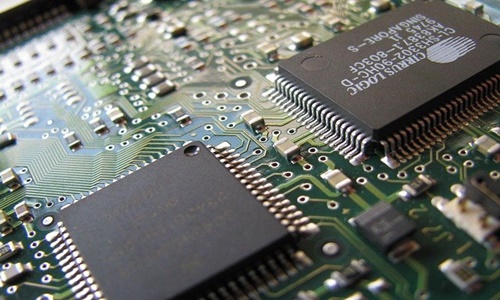 onsemi, a leading US-based semiconductor supplier, has reportedly inaugurated its newest silicon carbide (SiC) facility in Hudson, New Hampshire.
The presence of several dignitaries, led by U.S. Secretary of Commerce Gina Raimondo, at the recently held ribbon-cutting ceremony exemplified the significance of this event and semiconductor production in the United States.
U.S. Senators Maggie Hassan and Jeanne Shaheen from New Hampshire, Representative Chris Pappas from the state's first congressional district as well as Annie Kuster from its second congressional district, along with other officials from the local government, were also in attendance.
The facility will raise the firm's SiC boule manufacturing capacity by five times each year and nearly quadruple the number of workers in Hudson by the end of 2022.
onsemi now has complete control over its supply chain for producing silicon carbide, from procuring graphite raw materials and silicon carbide powder to delivering completely packaged SiC devices. This enables onsemi to give its clients the supply assurance necessary to keep up with the fast expanding demand for SiC-based systems.
SiC is a significant step toward decarbonization since it is essential for enabling efficiency in electric cars (EVs), energy infrastructure, and EV charging.
onsemi is the only supplier with end-to-end supply capacity on a large scale for both SiC as well as insulated-gate bipolar transistor (IGBT) solutions.
During the firm's second-quarter earnings call last week, it disclosed $4 billion in committed SiC revenue for the coming three years via long-term supply deals with a diverse set of customers. It intends to triple 2021's silicon carbide revenue this year and surpass $1 billion in revenue in 2023, highlighting the company's progress toward SiC leadership.
The facility expansion comes along the heels of President Biden's passing of the CHIPS and Science Act into law. The Act is expected to increase the resilience of supply chains and help in preventing disruptions for vital components that influence every aspect of the economy.
Source credit: https://www.businesswire.com/news/home/20220811005443/en