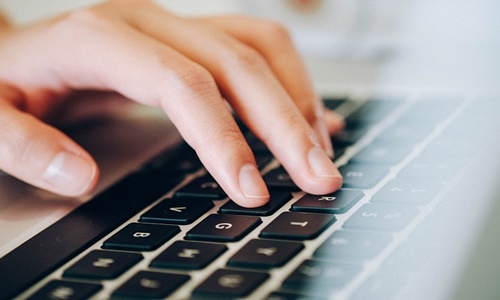 Consumer electronics company, OnePlus is reportedly making its first mechanical keyboard in collaboration with one of the leading keyboard manufacturers, Keychron. This creation is the first to come under the new 'OnePlus Featuring' initiative, which the electronics giant announced earlier, according to which it seeks to work with other companies to design and develop new products.
As per sources, it still needs to be clarified how much each company will contribute to the keyboard's design and manufacture; thus, the users must wait to see whether they will be getting a Keychron keyboard with OnePlus branding or the contrary.
Having produced numerous smartphones, headphones, smartwatches, and other accessories such as bags, the firm asked its online community to vote for what product the company should build next. Notably, the OnePlus-making keyboard suggests that the brand is expanding its reach whilst trying to gain traction from its usual technology enthusiast audience by selecting a mechanical keyboard.
Not to mention, Keychron is an ideal choice for such collaboration as the company holds a strong position in keyboard enthusiast circles, with the compact Keychron Q3 featuring among the best keyboards. It is a brand that never compromises on the functionality that keyboard geeks demand and delivers slick aesthetics, which aligns perfectly with the reputation of OnePlus.
Oneplus has forayed into a series of collaborations in the past, including the unveiling of a limited Collette edition of the OnePlus 3T in 2017, along with the production of a special Star Wars edition of other phones and during other branding exercises. Meanwhile, this collaboration with Keychron is a significant step as OnePlus, in a statement, claimed this is the first stint when the firm has encouraged an industry partner to join its co-creation process.
For the record, OnePlus did not provide details regarding the keyboard release dates, regions, and cost during a press release.
Source credit - https://www.techadvisor.com/article/1425242/oneplus-keychron-keyboard.html