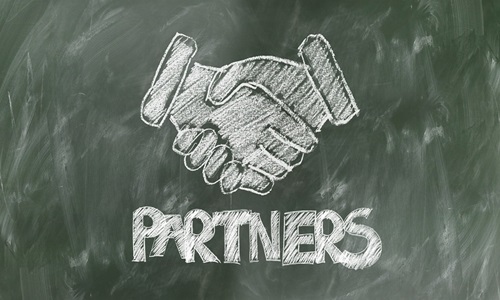 Integrating Token's universal open banking API gives Omnio and its financial institution customers access to open banking services & PSD2 compliance
Omnio Group, a leading global fintech, and Token.io Limited, a turnkey open banking platform provider, have partnered to deliver open banking and PSD2 compliance to Omnio's financial institution customers. The new partnership follows Token's recent wins with thinkmoney and Tandem Bank, both of which are integrating TokenOStm.
Omnio's award winning digital banking platform, bank.VISION, supports more than 300 companies globally with banking and payment programmes, processing transactions valued at over €1bn annually and managing more than two million active accounts. The first customer to utilise this integrated open banking platform is Irish postal, retail and financial service provider An Post.
Using the integrated platform, An Post can be accessed by any regulated Third Party Provider (TPP) in Europe. The financial institution gains crypto-based security and programmable money technology, together with the operational support, consent management, monitoring and reporting needed to succeed. The integration relieves a variety of technical pain-points and delivers significant cost savings. Using the bank.Vision / TokenOS integrated platform allows financial organisations to build customer propositions that bring together accounts from multiple institutions holistically into a single customer view.
Rob Liddell, Director of Implementation & Delivery at Omnio Group, says: "Token has enabled us to provide our clients with a PSD2 Open Banking Hub, which delivers secure connectivity between third parties and financial institutions. Our next step is to work with Token to create innovative banking and payment experiences that meet the evolving needs of our digital customers."
John Rice, Financial Services Director, An Post, adds: "Our commercial strategy relies on our ability to successfully deliver in the digital world. Leveraging Token's API puts us ahead of the game, enabling us to build a better proposition for our customers. The partnership between Omnio and Token will substantially reduce our time to market and dramatically simplify the technical integration process, which were both principal factors in our partner selection process."
Marten Nelson, Co-Founder, Token, comments: "This new partnership is further evidence of how we're building momentum in the open banking market. Both Omnio and An Post recognise that PSD2 and open banking represent a new era in banking, one that creates huge opportunities for the future of payments and data-led services. Our model enables them to look beyond today's hurdles of regulatory compliance, integration and the management and testing of Third Party Providers. Instead they can focus on using our tools to develop and support new, revenue generating and market differentiating open banking services for their customers."