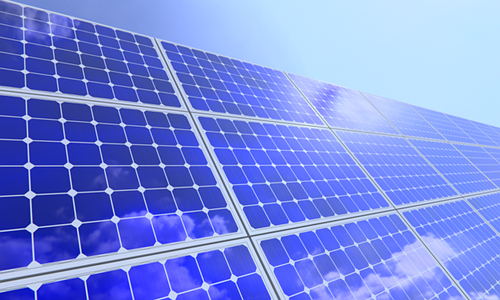 Omani state-owned energy group, OQ Group, has reportedly unveiled that a Final Investment Decision (FID) for the establishment of a 100 MW solar power project in Liwa, North Al Batinah, is expected in 2023.
According to reports, this is the latest in a series of investments in clean energy by the energy group for decarbonizing its operations and backing Oman's transition to becoming a low-carbon economy.
In its 2021 Sustainability Report, the group stated that its Alternative Energy (AE) Unit got formal expressions of interest for investment in the Liwa Solar project from various possible equity partners and that the Final Investment Decision (FID) is anticipated to be completed by 2023.
The group added that the basis of the design is almost completed.
OQ stated that the selection process for equity partners, or co-developers, is expected to finish this year. It further added that the EPC tender preparation is still underway and is planned to be set afloat this year following the signing of the JDA with the chosen co-developer(s).
The firm also stated that potential co-developers have been assessed, the shortlist has been completed, and a financial advisory has been awarded as well. The preliminary generation as well as transmission license exemption required for self-generation has been received from the Authority for Public Services Regulation (APSR) as well.
The group, part of the Oman Investment Authority (OIA), has petrochemical and refinery investments worth billions of dollars, operating in Freezone and Sohar Port, which also includes the Liwa Plastics Industrial Complex.
As per a 2021 decarbonization policy, the company is committed to planning and delivering decarbonization projects via investments in energy efficiency, low-carbon molecule production, and clean energy initiatives.
OQ Group also has other clean energy and renewables-based projects in different stages of planning as well as development across key sites in the country, such as the Solar Carports project at the Sohar Port.
In its Block 60 concession, the group is generating conventional power sourced from the electricity grid and solar PV, developed by its Alternative Unit.
The group is also planning to establish a wind farm in the country and has an array of investments in several green hydrogen spaces.
Source credit: https://www.omanobserver.om/article/1125760/business/energy/oq-group-plans-solar-power-projects-in-liwa-block-60