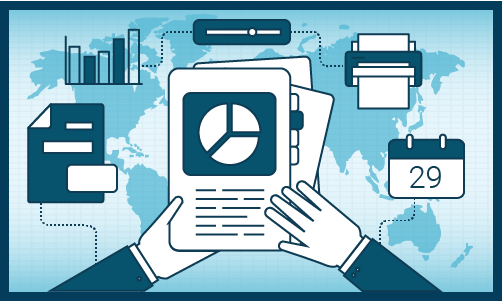 The North America micronutrient fertilizers market is anticipated to witness robust growth by 2027 owing to rising awareness among farmers regarding the benefits of micronutrient fertilizer application in crop and plant production.
Micronutrients account for a minimal portion of overall fertilizer application in North America. Annually, below 1 million tons of micronutrients are applied to around 350 million acres. The necessity to preserve micronutrient levels in the soil for adequate crop growth has driven the North America micronutrient fertilizers market in recent years.
Get sample copy of this research report @ https://www.decresearch.com/request-sample/detail/5178
The North America micronutrient fertilizers market has been segmented in terms of nutrients, form, mode of application, and country. Based on nutrients, the market has been divided into manganese, iron, copper, boron, zinc, and others.
The boron sub-segment is estimated to witness significant growth over the forecast period driven by increasing product adoption for facilitating plant growth. Boron is one of the most important elements for plant growth. Boron inadequacy prevents new plant growth. It is necessary for pollination and seed formation. It is also vital for achieving a balance between starch and sugar.
Boron is required in minute quantities; however, excessive boron can have a variety of harmful consequences on plants. Boron fertilizers are largely used in the development of crops, such as alfalfa, peanuts, and soybeans, among others.
The others sub-segment is set to see substantial growth by 2028. Other nutrients include molybdenum, chlorine, and so forth. Molybdenum is a micronutrient that aids in the conversion of basic nitrogen into amino acids, which are utilized as building blocks for protein. It also helps legumes in symbiotically fixing atmospheric nitrogen. It also acts as a catalyst in several plant oxidation-reduction processes.
Molybdenum is required by a variety of crops, including broccoli, cabbage, and cauliflower, among others. Micronutrients, even if needed in lesser amounts, are required for healthy plant function and growth, and crop output and quality are affected if micronutrient fertilizers are not applied on a regular basis. These factors are likely to bolster segmental growth in the coming years.
By mode of application, the market has been categorized into soil, foliar, fertigation, and others. The North America micronutrient fertilizers market from the others sub-segment is projected to grow at a robust pace over the assessment timeframe. Other modes of micronutrient fertilizer application include aerial application, starter solution, and so on.
Request For TOC of Report @ https://www.decresearch.com/toc/detail/north-america-micronutrient-fertilizers-market
The starter solution is typically used for young plants, primarily vegetables, during the transplanting process. It aids in the rapid establishment and growth of seedlings. Aerial spraying of micronutrient fertilizers is relied on when ground application of micronutrient fertilizers is not possible. Aerial nutrient delivery is typically done in hilly terrain, forest lands, and so forth. High prominence of other modes of application for micronutrients is poised to fuel segmental growth over the following years.