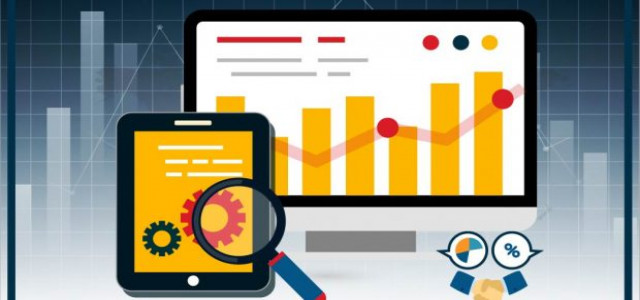 The North America flexible foam market is expected to register notable growth through 2028 due to prominent advancements in product technology.
Flexible foams find extensive usage in a wide range of applications. In North America, the properties of these foams are designated by ASTM 3574. Flexible polyurethane foams are commonly utilized as a cushioning material in the production of seating, mattresses, and specialty items.
Get sample copy of this research report @ https://www.decresearch.com/request-sample/detail/5234
Indentation load deflection or ILD (IFD) is the method used for testing urethane foam to examine stiffness, firmness, or load-bearing capacity. Density, compression sets, tear, tensile strength, and elongation are some other properties of foams that are tested. Owing to prevalent demand, some foams are also incorporated with flame retardants and antimicrobials.
Recently, industry participants have been investing in technological advancements to accommodate prevalent consumer demands, which has positively influenced the product landscape of the North America flexible foam market. For instance, in March 2022, Dow Polyurethanes, a subsidiary of chemicals giant Dow, was awarded the 2022 Artificial Intelligence Excellence Awards for its digitalization initiative, Predictive Intelligence. Dow's Predictive Intelligence AI models enables real-time prediction of foam formulation characteristics and suggests formulations depending on the desired formulation requirements of consumers.
Notably, the COVID-19 outbreak created an upsurge in the need for effective face masks to prevent the spread of the novel coronavirus. To that effect, in March 2020, the Texas Inventionworks innovation hub at Cockrell School announced a collaborative effort with UT's Dell Medical School to make a prototype of a face mask with a replaceable filter, a reusable plastic shell, a flexible foam or rubber seal, and straps. The researchers intended to find a way to custom fit masks with components that allow them to be sanitized in a washing machine or dishwasher. Consequently, surging use of flexible foams in face masks has positively influenced business growth during the pandemic.
The North America flexible foam market has been categorized in terms of type, end-use, and country. Based on type, the market has been segregated into ethylene-vinyl acetate (EVA), polyethylene, polyurethane, silicone, polypropylene, melamine, and polyvinylidene fluoride (PVDF).
The melamine sub-segment is slated to witness significant growth at around 5.5% CAGR through the assessment timeframe. Increasing usage of melamine formal hydrate for the manufacturing of food containers is likely to drive segmental progress in the coming years.
From the end-use perspective, the North America flexible foam market has been segregated into packaging, furniture & upholstery, consumer goods, construction, and transportation. The consumer goods sub-segment is set to observe robust expansion at a CAGR of approximately 5% over the review timeline. Mounting demand for polishing pads, abrasive and cleaning sponges, paint pads & rollers, and other household sponges is foreseen to promote product adoption in the consumer goods sector in the upcoming period.
Request For TOC of Report @ https://www.decresearch.com/toc/detail/north-america-flexible-foam-market
By country, Mexico contributes to a substantial portion of the North America flexible foam market in terms of revenue and is estimated to grow at more than 9.0% CAGR through the study timespan. Surging furniture demand in the country is projected to bolster market growth over the forecast period.