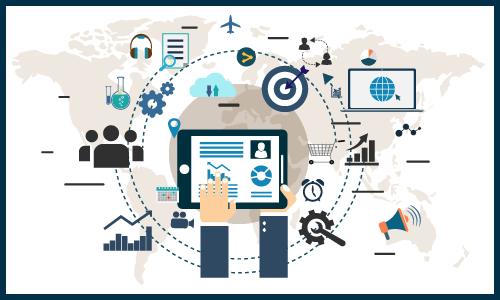 The North America calcium carbonate market is anticipated to witness exponential growth by 2027 owing to proliferating product adoption across various industry verticals in the region.
Calcium carbonate refers to a substance used for numerous purposes, including as a pigment and filler material in plastics, paper, rubber, inks, and paints, as a component in cosmetics, pharmaceuticals, asphalts, and construction materials, and as a nutritional supplement in animal foods.
Get sample copy of this research report @ https://www.decresearch.com/request-sample/detail/5136
Recently, surging research focus on mitigating climate change has improved the significance of certain materials, such as calcium carbonate, in the development of effective and sustainable solutions. To that effect, an October 2021 study published in the Journal of Advanced Concrete Technology proposed a concept for a novel calcium carbonate concrete that could help lower carbon emissions from the construction sector.
In the research study, the team from Tokyo University's Department of Architecture combined calcium carbonate from demolished concrete with carbon dioxide captured from the air and industrial exhaust gases to make calcium carbonate concrete, which could potentially be utilized as a construction material in the future. As a result, rising awareness of the benefits of calcium carbonate in curbing carbon emissions and enhancing the carbon footprint of the construction industry has played a vital role in improving product outlook.
The North America calcium carbonate market has been bifurcated based on type, application, end-use, and country. From the application perspective, the market has further been categorized into food & beverage, pharmaceuticals, dietary supplement, mining & mineral processing, manufacturing, feed additive, soil conditioning & fertilizers, and others.
The food & beverage application segment is expected to reach a valuation of over USD 720 million by the end of 2027, progressing at a solid CAGR through the assessment timeframe. The dietary supplement application segment is projected to grow at a CAGR of around 7.6% over the review period.
The mining & mineral processing application segment is anticipated to generate revenue of more than USD 209 million by 2027, growing at about 5.4% CAGR through the forecast period. The feed additive application segment held a sizable share in the market in 2020 and is set to exceed a valuation of USD 393 million by the end of 2027.
The North America calcium carbonate market from the others application segment is calculated to observe substantial growth by 2027, expanding at a steady CAGR over the analysis period. Increasing waste and water pollutants from households and factories are boosting the demand for water treatment and are likely to drive segmental demand in the coming years.
Request For TOC of Report @ https://www.decresearch.com/toc/detail/north-america-calcium-carbonate-market
In terms of end-use, the North America calcium carbonate market has been categorized into glass & ceramics, construction & architecture, paper & pulp, adhesives & sealants, plastics & composites, paint & surface coatings, animal feed, agriculture, and others. The others end-use segment is speculated to garner a valuation of above USD 2.7 billion by the end of 2027, registering a notable CAGR over the forecast timeline.