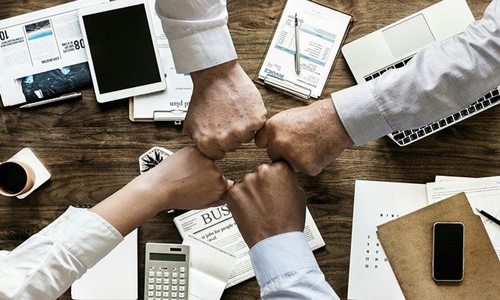 Niveus Solutions Pvt. Ltd. is reportedly partnering with HashiCorp to deliver the latter's products, starting with Terraform Enterprise. Niveus has joined the HashiCorp Partner Network to drive the adoption of automation.
Businesses across industries are facing critical cloud challenges like overprovisioning and idle resources, which require prompt attention.
With Terraform Cloud, teams can maximize multi-cloud environments through automation for minimizing cloud waste and better resource provisioning. HashiCorp and Niveus will allow customers to grow in the evolving cloud ecosystem.
Niveus CEO, Suyog Shetty, has commented that the collaboration is enabling the company to deliver new product lines and services. Shetty added that the company's automated GCP landing zone Lander has been developed on HashiCorp Terraform.
Rhody Hill, Senior Director of Partners at APJ also commented on the deal, stating that collaboration with System Integration partners like Niveus is crucial to the success of joint customers.
Under the cloud shift, organizations from ambitious startups to well-known brands depend on HashiCorp's products to secure, provide, connect, and operate their business-critical applications to deliver important services, entertainment platforms, and communication tools worldwide.
Niveus Solutions has been running digital transformation initiatives for some industry leaders and major conglomerates across sectors like Manufacturing, BFSI, Healthcare, Automotive, Digital Natives, and Retail in APAC.
Niveus, founded in 2013, has been making some rapid strides over the years. In 2019, the company made a strategic decision to collaborate with Google Cloud India becoming its Premier partner in less than two years and winning the award for Breakthrough Partner of the Year – Asia Pacific in 2020.
Niveus uses cloud technologies to help organizations with app modernization, cloud consulting, data modernization, infrastructure modernization, cloud-native application development, platform migration, managed services, and cloud security.
The company provides enterprises the ability to extract the power of cloud services and develop scalable resilient infrastructures.
Source credit:
https://www.businesswire.com/news/home/20220718005458/en/Niveus-Solutions-Partners-with-HashiCorp-to-Drive-Automation-in-the-Cloud