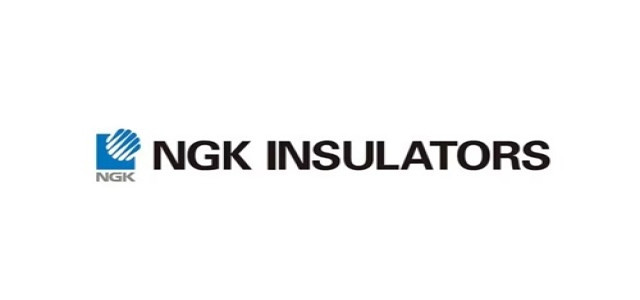 NGK INSULATORS, LTD. (hereinafter "NGK") has decided to install a NAS® battery for energy storage and photovoltaic equipment (hereinafter "PV") systems at manufacturing sites in Nomi City, Ishikawa Prefecture. NGK will work to reduce its carbon dioxide (CO2) emissions through captive use of all of the renewable energy that is generated. In addition, the battery energy storage facility will be the largest in the Hokuriku region, and serve as a backup power source in times of emergency or disaster.
NGK will install a large-scale PV system with total capacity of 2,600 kW (2.6 MW) on the building roofs of its Ishikawa Plant and its manufacturing subsidiary NGK CERAMIC DEVICE CO., LTD. ("NGK CERAMIC DEVICE")'s Ishikawa Plant. The energy generated by the PV systems with projected annual output of 2,690,000 kWh (2,690 MWh) will be used to power manufacturing sites to reduce CO2emissions. In the first year of introduction, fiscal 2024, an annual CO2emissions reduction of 1,340 tons is projected.
NGK will also install a NAS battery with rated output of 200 kW and rated capacity of 1,200 kWh (1.2 MWh) on the premises of its Ishikawa Plant. By using it for business continuity planning (BCP) as a backup power source independent from the grid, NGK aims to strengthen its ability to cope with things like power crunches and rolling blackouts due in part to intensifying natural disasters in recent years.
Combining the NAS battery with the PV system will enable electricity to be supplied to important equipment at the plant for up to 10 hours when power from the grid is interrupted. Moreover, it will be used as a countermeasure against instantaneous voltage drops caused by lightning strikes and so forth. This will contribute to the stable supply of products by averting problems with equipment, production line shutdowns, and so forth due to instantaneous voltage drops. NGK will quantitatively assess the NAS battery's effects, including on preventing production losses, by actually using it at a production site, and promote expanded adoption of NAS batteries in Japan and overseas.
Under the NGK Group Environmental Vision established in April 2021, the NGK Group aims to reduce its CO2 emissions by 50% compared with fiscal 2013 by fiscal 2030 and achieve net zero emissions by 2050. It is working on "expanded use of renewable energy" as one strategy to achieve those targets, including by installing PV systems utilizing NAS batteries at sites within the Group and advancing renewable energy procurement. NGK will strive to reduce its CO2 emissions through steps such as adopting clean energy to contribute to the realization of carbon neutrality.
Overview of renewable energy power generation systems and battery energy storage facility to be installed
Installation sites: NGK's Ishikawa Plant and NGK CERAMIC DEVICE's Ishikawa Plant (both in Nomi City, Ishikawa Prefecture)
NAS battery rated output: 200kW
NAS battery rated capacity: 1,200 kWh (1.2 MWh)
Number of NAS batteries to be installed: One container type unit
Total PV panel capacity: 2,600 kW (2.6 MW)
Applications: CO2 reduction, emergency backup power source, demonstration of entry into the capacity market and balancing market
Start of operation: January 2024 (planned)
NAS battery for energy storage (container type unit)
Related links
Subjects
Categories
---
About NGK Insulators
NGK INSULATORS (NGK) is a leading company in the field of ceramics.
Since its foundation in 1919, NGK has used its unique ceramic technology to provide numerous ground-breaking products that solve social issues. Today, NGK is active in more than 20 countries worldwide, with business foci including mobility, energy, IoT and industry. As one of the largest manufacturers of ceramic substrates for automotive catalytic converters, NGK has built on this to also develop new products and businesses with ceramics that actively reducing the strain on our global environment.
Furthermore, NGK's products include the energy storage system "NAS" batteries, in addition to the compact, thin, and high-energy-density lithium-ion rechargeable battery "EnerCera" line, vital tools for sustainable energy infrastructure.
NGK focuses on the two business fields "carbon neutrality" and" digital society" and is aiming to realize 80% of total company sales in these two fields whilst also achieving net-zero CO2 emissions by 2050. Through providing innovative, high-quality products, NGK is committed to contributing to our society. In order to create a future where people can coexist with nature, NGK will continue to develop and provide products that support social infrastructure while preserving the environment.