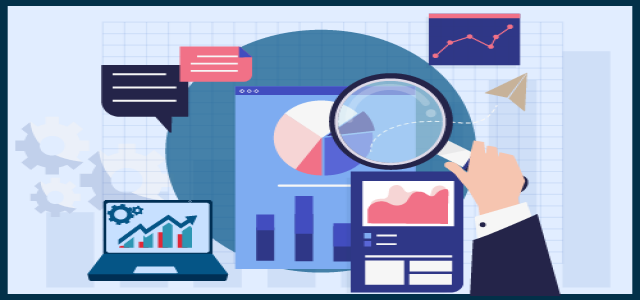 Network function virtualization (NFV) market is projected to register a CAGR of over 42% between 2018 and 2024. This robust growth can be attributed to the growing demand for server virtualization and data center consolidation. Data center consolidation involves reforming old data center facilities, architecture, network transformation, optimization, resource integration, and system migration to make them more energy-efficient, agile, reliable, and economical to offer sustainable development.
As networks become more programmable, data center operations can be conducted in a more agile manner. As SDN and NFV are driving the convergence of data center and IT & telecommunications, they offer data center managers an improved scalability and flexibility to accommodate changing network function virtualization (NFV) market demands.
Request for a sample copy of this research report @ https://www.decresearch.com/request-sample/detail/2768
Network Function Virtualization (NFV) market is projected to surpass USD 70 billion by 2024.
NFV uses traditional IT virtualization techniques on commodity hardware such as storage, computing, and networking. Thus, by consolidating network functions into industry high-volume servers and storage, enterprises can benefit from the cost as well as innovation dynamics of the traditional IT. Complex networking tasks that traditionally required custom hardware builds on specialized devices can be performed by using commercial off-the-shelf (COTS) IT infrastructure using virtualization technologies such as NFV and SDN. In enterprise IT environment, the server, storage infrastructure, and associated complexity issues cause most of the enterprises to spend over 70% of their resources and budget on "maintenance & operations" while leaving less than 30% resources for innovation. Through infrastructure convergence using virtualization technologies, such as NFV, enterprise IT departments can shift their focus from maintenance & operations to innovation.
NFV is the abstraction of network functions that allow them to be installed, controlled, and manipulated through the software running on standardized hardware nodes. It incorporates virtualization and cloud technologies to enable rapid development and deployment of new network services with elastic scale and automation. The technology brings increased agility in delivering network services through enhanced capital efficiency by enabling on-demand deployment of new services and removing bottlenecks introduced by manual processes. The increasing demand for automating the orchestration and management of computing resources, network, and storage devices are the key driving factors for the development of Software Defined Networking (SDN) and NFV technologies. A key value proposition of NFV is that its architecture supports cross-vendor interoperability and coordination while maintaining excellent compatibility with the existing network architecture.
Network function virtualization (NFV) market in North America is expected to hold a majority share in 2017 due to the availability of an extensive data center ecosystem in the region, widespread adoption of industrial IoT (IIoT) in different industry verticals, and a major presence of leading global cloud service providers in the U.S. The U.S. government is moving swiftly to lead the world in 5G, the next generation of wireless connectivity. The Federal Communications Commission (FCC) is emphasizing on making additional low, medium, and high-band spectrum available for 5G services. It also focuses on reducing regulatory barriers to encourage investments in 5G networks.
Request for customization @ https://www.decresearch.com/roc/2768
Another important factor expected to drive the adoption of NFV solutions is the massive investment by telecom service providers for the commercialization of 5G. Some of the typical issues in complex carrier networks are a huge diversity in proprietary nodes & hardware appliances and the requirement of additional proprietary hardware for launching new services. NFV allows telecom carriers to use network resources without worrying about their physical location. With optimized network device utilization, carriers can use a single platform for different applications, users, and tenants. Also, by minimizing the typical network operator cycle of innovation, NFV reduces product's time to market.
Asia Pacific Network function virtualization (NFV) market is expected to register the fastest growth between 2018 and 2024 due to the increasing demand for cloud-based computing, storage, and networking solutions from the rapidly emerging technology companies in the region. With major investments in the NFV technology from telecom companies, such as ZTE and Huawei, in China, the innovation in NFV solutions and services is expected to accelerate rapidly over the forecast timeline. Under China's "Internet Plus" initiative to modernize and transform traditional industries to join the modern economy, the telecom service providers in the country are rapidly embracing NFV technology to benefit from its flexibility, speed, and cost-effectiveness.
Related Reports: -
Wealth Management Platform Market: https://www.globenewswire.com/news-release/2021/06/30/2255503/0/en/Wealth-Management-Platform-Market-to-hit-7-Bn-by-2027-Global-Market-Insights-Inc.html
Serverless Architecture Market: https://www.globenewswire.com/en/news-release/2021/06/16/2247916/0/en/Serverless-Architecture-Market-to-exceed-30-Bn-by-2027-Global-Market-Insights-Inc.html