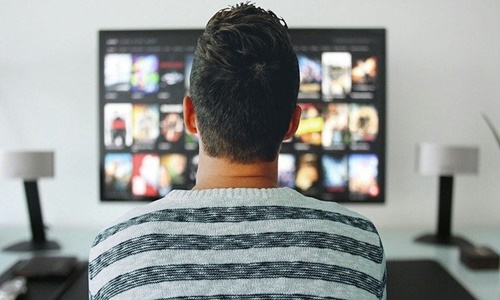 Streaming giant Netflix, Inc. has reportedly announced its intention to charge an additional fee for users from five Latin American nations who use their accounts outside their registered addresses.
According to Director of Product Innovation at Netflix, Chengyi Long, users from El Salvador, Dominican Republic, Honduras, and Guatemala would have to pay an additional USD 2.90 per month while users from Argentina would have to shell out an additional USD 1.70 every month to use the newly released 'add a home' feature on their accounts.
Through the additional fee, Netflix is trying to monetize the common user behavior of sharing passwords. However, this fee would not apply to tablet, mobile, or laptop devices.
Commenting on this, Netflix expressed that the account-sharing practice between households subverts its ability to make long-term investments and enhance its service.
Earlier in March, Netflix announced an 'add a member' feature for users from Peru, Costa Rica, and Chile. This feature allows users with Premium and Standard Netflix accounts to create a sub-account for at most two people they do not live with in exchange for a fee. This move aligns with the platform's one home per account policy.
Netflix reassessed its revenue structure after the service lost 200,000 subscribers in the first quarter of the current fiscal year. This was the first time the company reported a loss in subscribers since 2011. Moreover, Netflix has foreseen a loss of two million more users in the second quarter.
For the uninitiated, the streaming service has lost over 60% of its value on stock markets over the last six months and has been the worst impacted amongst the FAANG (Facebook, Apple, Amazon, Netflix, Google) firms, which have also witnessed a dip in market value.
Netflix operated on an ad-free model for much of its existence. However, on July 14th, the platform unveiled an ad-supported revenue model in collaboration with Microsoft.
The alliance was geared towards introducing an advertisement-supported subscription plan apart from the pre-existing ad-free premium, standard, and basic plans offered by the streaming platform.
Source credit:
https://www.moneycontrol.com/news/business/announcements/netflix-looks-to-monetise-password-sharing-with-new-feature-8849841.html