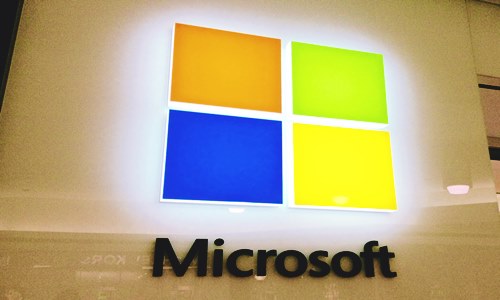 U.S. software giant Microsoft has recently announced that it will integrate its Azure blockchain service with Nasdaq's Financial Framework (NFF), a software technology for operations outsourcing and trading infrastructure, and fulfills the risk and surveillance technology offering of Nasdaq.
Both the companies will reportedly develop a ledger agnostic blockchain capability, as a part of this collaboration, for allowing operability across multiple ledgers. The new product will seemingly facilitate easier buyer-seller matching, delivery management and payment and settlement of transactions. In addition to promoting blockchain development, integrating Azure Blockchain will supposedly allow customers of NFF to deploy different blockchains via one common interface.
Senior Vice President of Enterprise Architecture at Nasdaq, Tom Fay, mentioned that collaborating with Microsoft has removed some of the difficulties involved in integrating blockchain technology into existing infrastructures.
Fay further said that the integration of NFF with Microsoft's blockchain services provides the company with a layer of abstraction, making its offerings secure, highly scalable and ledger-agnostic. It also helps the company to explore a very wide range of customer use cases for blockchain, he added.
According to reports, Nasdaq had recently revealed a new blockchain patent, that referred to an information computer system which enables releasing time-sensitive information to recipients securely through a blockchain. The company is further looking to simplify releasing of timely information to the media, with the patent, while it is kept secured and watertight from a legal standpoint.
Bill Dague, Head of Alternative Data for Nasdaq said last month that the company is exploring the addition of crypto datasets into its market analytics tool. However, whether the exchange actually launches a crypto-related product or not is yet unknown.
For the record, Azure rolled out a proof-of-authority (PoA) algorithm earlier in August, on its Ethereum blockchain product. Azure's new Ethereum product is equipped with various features ensuring its correct functioning and security, like the Azure Monitor, Parity's web-assembly support, an identity leasing system, and a Governance Decentralized Application.