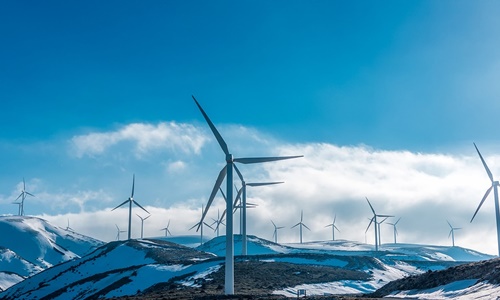 Mytrah Energy (India), an independent power producer, has reportedly entered into a Power Purchase Agreement (PPA) with the Solar Energy Corporation of India (SECI) to put together a 300 MW wind power plant. According to the company's statement, the proposed wind farm is to be built in the district of Coimbatore, Tamil Nadu.
The winning bid for 300 MW of capacity of Mytrah Energy, along with eleven participant companies, was supposedly a part of the fourth tranche of SECI's interstate transmission system (ISTS) wind reverse auctions. Reports confirm that all companies collectively submitted quotes for a cumulative capacity of 2633.2 MW and Mytrah had quoted a tariff of Rs 2.52/kwh for its winning bid.
VC and MD of Mytrah Energy, Vikram Kailas was quoted saying that winning this auction marked another achievement in Mytrah Energy's continuing efforts to build a well-diversified and strong portfolio of wind power assets. The round of auctions have proved the commitment towards helping the country realize its growth ambitions while contributing towards a greener future, by reinforcing India's renewable power sector.
Citing reliable sources, projects granted under Tranche IV of the SECI auctions have to be brought into working condition within eighteen months from the date of the power purchase agreement and not from the date of the Letter of Award. Apparently, developers have gladly accepted this change as it aligns more closely with the implementation schedule of the project.
For the uninitiated, Mytrah Energy (India) has more than 40 operational and under-development projects in the solar and wind power segments with an aggregate capacity of 2.2 GW across nine states in India. The company also boasts of a fast-growing portfolio of rooftop solar projects across the country.
Records show that recently, Mytrah Energy (India) had commissioned a 103.5kW solar power project for the Suretech Hospital and Research Center in Nagpur, Maharashtra. The company will help Suretech cut down energy costs is slated to provide maintenance for the plant for the next 25 years.