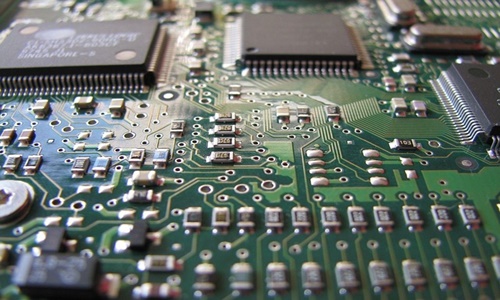 Electronic company, Mouser Electronics, Inc., has reportedly announced that it plans to support the PENSKE AUTOSPORT group and the recently created DS PENSKE Formula E team. If sources are to be believed, the PENSKE AUTOSPORT group intends to team up with DS Automobiles French automotive brand, for the forthcoming ninth season of the ABB FIA Formula E World Championship.
Apparently, Mouser is collaborating with the DS PENSKE team throughout the 2022–23 ABB FIA Formula E World Championship racing season in partnership with TTI, Inc. and the most recognized manufacturers, KYOCERA AVX and Molex. Since 2015, Molex and Mouser have collaborated to sponsor Formula E racing.
Speaking on the latest move, Todd McAtee, Senior Vice President, Business Development for Mouser Electronics, stated that the firm is thrilled to partake in this recently formed DS PENSKE Formula E team.
With this development, there are also new drivers for the Mouser-backed entry. For Season 9, the drivers for the DS PENSKE team will be ruling two-time Formula E Champion Jean-Eric Vergne and Formula E World Champion Stoffel Vandoorne, creating one of the toughest teams the series has ever witnessed.
Mike Morton, TTI's Chief Executive Officer, also added that it feels great to collaborate with Mouser to support DS PENSKE and promote this thrilling sport and its spotlight on upcoming sustainable automotive technologies.
Comparing the DS E-TENSE FE23 to its predecessor, there are several notable improvements. The Gen3 cars, which are 60 kg lighter and have a top speed of 280 kph compared to the Gen2 car, are the fastest-ever seen in the Formula E World Championship. Efficiency is crucial, as braking regeneration accounts for more than 40% of the energy consumed throughout a race. In addition, the DS E-TENSE FE23 is strong, pushing out 350 kW than the 250 kW in the Gen2 car, and is armed with 4-wheel drive. Rear regeneration power is increased by 250 kW owing to a redesigned front drivetrain, bringing the total to 600 kW.
Source credit - https://finance.yahoo.com/news/mouser-electronics-announces-partnership-ds-194000218.html#:~:text=Mouser%20is%20partnering%20with%20the,to%20sponsor%20Formula%20E%20racing