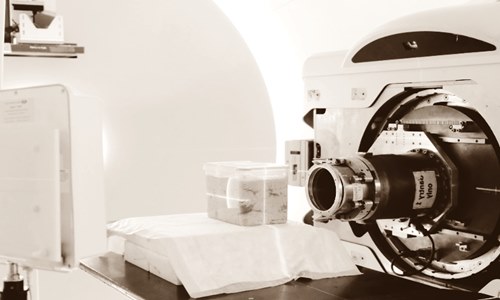 MIT's CSAIL (Computer Science AI Laboratory) researchers are reportedly finding out ways of detecting sensors inside the human body using wireless radio signals. Sources cite that the system dubbed as ReMix would be able to track ingestible microchip implants.
Reportedly, researchers presume that the implants could help facilitate medical imaging, drug delivery to specific body part and track tumor movements. A paper supposedly detailing the researchers' findings will be presented this week at the SIGCOMM international conference that is to be held in Budapest, Hungary.
According to a news release by MIT, the marker placed inside the body doesn't require any external source of energy or battery power, as it basically reflects the signals transmitted by wireless devices.
According to credible sources, ReMix was developed through the collaboration between MIT's CSAIL and Massachusetts General Hospital researchers. The study was led by Prof. Dina Katabi, who previously gained much acclaim for using wireless signals for tracking human movement and measuring a person's breathing and heart rate through walls.
As per reliable sources, ReMix is also being targeted for use in photon therapy, which needs an even higher level of accuracy, from centimeters to millimeters. As the photon therapy requires a large amount of radiations, the use of devices like ReMix would assist in pinpointing the exact location of cancer cells.
However, lead author of the research paper, Deepak Vasisht reportedly stated that for use on actual cancer patients ReMix needs to be tested on models that are technically feasible yet complex enough to represent the actual human body.
This project is reportedly the latest in a series of efforts that showcase the potential of radio waves and implantable device applications in the medical domain.
In the event that ReMix gains accuracy, it would most plausibly be used to help in proton therapy for the treatment of cancer.