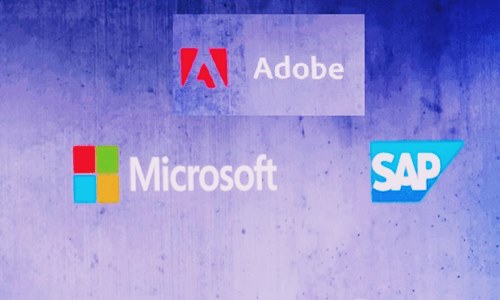 Global tech giants Microsoft, Adobe and SAP recently agreed to form a data alliance that would enable clients using the applications get a better overview of their own data. As per sources, customers are increasingly adopting cloud software and infrastructure for storing their business data, which makes drawing conclusions much more difficult based on clouds diverse data storage structure.
According to Reuters, the partners while revealing their 'Open Data Initiative' at the Microsofts Ignite conference in Orlando, Florida, said that it would help companies break down information silos that make it difficult for businesses to make most of their customer base.
The Open Data Initiative principally focuses on eliminating data silos and enabling a single view of their customer, helping companies to better control their data and support security and privacy initiatives, said the companies in a joint statement.
As per Microsoft's spokesperson, the initiative will enable multiple business applications to use a single common data model within Microsofts cloud platform, Azure. Moreover, Adobes Experience Cloud, Microsofts Dynamics 365 and SAPs C/4HANA will be among the first to experience the new data model service.
Microsoft's CEO Satya Nadella was quoted saying that SAP, Adobe and Microsoft offer a very sophisticated and rich application suite and the commitment from the three tech giants will unlock all data across these application suites.
Microsoft effectively provides cloud tools for speech recognition, image recognition, and text translation, among other things and by operating in Azure as part of the new effort, applications can benefit from the use of additional technologies such as Artificial Intelligence, Nadella said. Moreover, Microsoft would be delighted to welcome other companies and customers to join the 'open framework' initiative, he added.
Sources on the matter say that Microsofts competitors in the cloud, includingSalesforce and Amazon have not yet shown interest in the initiative however, Coca-Cola, Unilever andWalmarthave agreed to support the new data model.