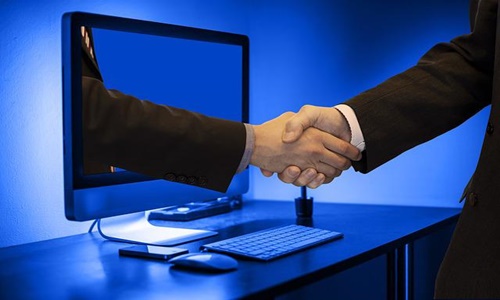 Microsoft Corp and Petroliam Nasional Berhad (Petronas) have reportedly signed a renewable energy agreement to strengthen the latter's decarbonization efforts by co-innovating digital solutions.
Both companies are partnering to create the first Digital Sustainability Core in the energy industry. This will help in driving the usage of digital technology thus enabling environmental sustainability.
The decarbonization initiatives of Petronas will be backed by a joint innovation effort intended at developing a smart platform powered by artificial intelligence and data.
The collaboration also intends to set up a combined sustainability data hub to register, report, and curb emissions.
According to Bacho Pilong, Senior VP of Project Delivery and Technology at Petronas, this is one of the biggest collaborations of renewable energy.
Pilong added that the initiative testifies to the company's innovation-oriented projects and committed focus on allowing corporations to cater to their sustainability objectives.
The partnership also reinforces the companies' common commitment to using technology and digitization to attain the triple bottom line of sustainability.
Under its ESG (environment, social and governance) commitment, Petronas intends to attain net-zero emissions by 2050 by expediting its initiatives toward curbing Scope 1 and Scope 2 emissions of greenhouse gas.
In the meantime, Jean-Philippe Courtois, National Transformation Partnerships executive VP and president at Microsoft, stated that this collaboration allows both parties to consolidate technical expertise and deep knowledge to advance digital transformation in the energy sector.
Courtois expressed his belief that harnessing the power of technology through collaboration with every industry will be a step towards a positive impact on the communities as well as the planet.
Two years ago, Microsoft committed to having a 100% supply of renewable energy for all its operations by 2025 which includes its buildings, data centers, and campuses.
The strategic collaboration will not only help Microsoft's sustainability objectives but also presents the opportunity to implement advanced digital technology to support the transition of Petronas.
Source credit:
https://themalaysianreserve.com/2022/06/13/petronas-microsoft-strengthen-collaboration-for-decarbonisation-efforts/