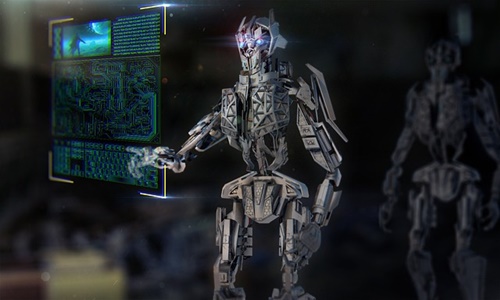 Washington headquartered technology corporation Microsoft reportedly bagged 8.3% gain in share price in after-market trading, owing to the company's results crossing revenue forecasts by Wall Street. The company is crediting artificial intelligence (AI) products for stimulating sales.
Major revenue for Microsoft still comes from software and cloud computing services, but the tech giant grabbed attention this year by partnering with ChatGPT creator OpenAI and equipping the Bing search engine with AI. Notably, Bing has around 100 million daily user and has recorded soaring downloads since the integration of AI features.
According to Refinitiv, revenue surged 7% to US$52.9 billion in the March-ending quarter, crossing the analyst projection of US$51.02 billion. Also, growth at the cloud business Azure was 27% in the latest quarter, surpassing analyst expectations for 26.6% growth, as per Microsoft.
Microsoft CEO Satya Nadella reportedly addressed the investors in a conference call to inform that the firm had over 2,500 Azure-OpenAI service customers, and added that AI-powered features have application in a wide array of products.
Apparently, the analysts expected a slow economic outlook for Microsoft Windows business, owing to slump in sales of personal computers in the recent quarters. However, the sales drop was less severe. The company recorded US$13.3 billion returns as compared to analyst estimate of US$12.19 billion, cited Refinitiv.
Moreover, the productivity segment, including Office software and LinkedIn advertising services, also beat analyst approximation of US$16.99 billion with actual collection of US$17.5 billion. While overall revenue for the cloud unit, containing Azure as well as other services, was US$22.1 billion, higher than estimates of US$21.85 billion.
Microsoft predicts revenue in the Intelligent Cloud unit for the current quarter of US$23.6 billion to US$23.9 billion, as compared to Wall Street's average target of US$23.8 billion, citing that forecast returns in its main segments for the ongoing quarter to match or cross Wall Street targets.
Source Credit: https://www.straitstimes.com/business/microsoft-results-top-forecasts-shares-jump-8-as-ai-juices-sales