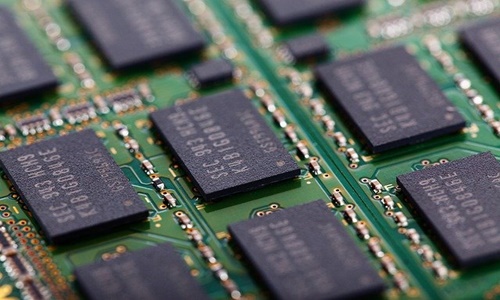 MediaTek Inc and Intel Corporation have reportedly formed a strategic partnership to develop chips using the advanced process technologies of IFS (Intel Foundry Services).
Apparently, the agreement will help MediaTek develop a resilient, balanced supply chain through the inclusion of a new foundry partner with substantial capacity in Europe and the United States. The company also intends to leverage Intel process technologies to make multiple chips for a broad range of smart edge devices.
For the unversed, IFS provides an extensive manufacturing platform with technologies that are optimized for lower power, high performance, and always-on connectivity developed on a pathway that covers production-proven 3D FinFET transistors to next-gen breakthroughs.
Established in 2021, the company's objective was to help in fulfilling the rising global demand for advanced semiconductor manufacturing.
Commenting on the partnership, IFS President, Randhir Thakur hailed MediaTek as an ideal partner for the organization, given that it is one of the world's leading designers of fabless chips powering over 2 billion devices a year.
NS Tsai, MediaTek's Corporate Senior Vice President of Platform Technology & Manufacturing Operations, has stated that the company is extending its relationship with Intel to manufacture smart edge devices using IFS as it offers value in the creation of a divergent supply chain.
With a combination of industry-leading packaging and process technology, a world-level IP portfolio, as well as committed capacity in Europe and the U.S., IFS differentiates itself from other foundry offerings.
Customers of IFS will thus benefit from Intel's latest factory expansions at current facilities, with plans for key new investments in Germany and Ohio.
Previously this year, MediaTek unveiled its first mmWave chipset, Dimensity 1050, to power next-gen 5G smartphones with smooth connectivity, gaming, displays, and power efficiency.
The novel technology was also built to offer dual connectivity using sub-6GHz and mmWave to deliver the capacity and speeds necessary for a seamless experience for smartphone users.
Source credit:
https://www.intel.com/content/www/us/en/newsroom/news/intel-july-2022-announce.html