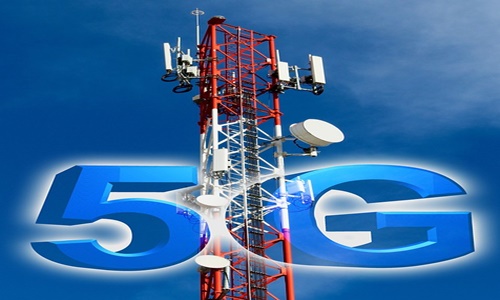 American telecom company, Mavenir, has reportedly announced the integration of cloud-native 5G solutions with Google Cloud's public cloud infrastructure. The move would supposedly expand on the firm's 'One Network, Any Cloud All Software' strategy.
Through this collaboration, Communications Service Providers (CSPs) would not be able to deploy the firm's 5G products and applications with Google Cloud's big data analytics services, management technologies, container deployment, and scalable infrastructure.
The company will distribute parts of the standard telecommunication application business to cloud functions, which will lead to reduced costs and complexities for CSPs.
The collaboration will further showcase the production deployment of true cloud-native Open RAN products on Google Distributed Cloud, which will see different companies offering components for mobile network sites instead of one vendor delivering a closed solution.
Validating the telecom's Open RAN products on Google Cloud will allow CSPs to use them in combination with Google Distributed Cloud Edge, Google's unified container platform Anthos, and global infrastructure.
The fully containerized Central Units (CUs) and Distributed Units (DUs) software will operate on Mavenir's Webscale Telco PaaS and Google Distributed Cloud Edge to provide ORAN-compliant RAN networks.
Bejoy Pankajakshan, Chief Technology & Strategy Officer, Mavenir, stated that by working with Google Distributed Cloud Edge, the firm is able to deliver innovative 5G products to a wider customer base quicker having unique capabilities to achieve full 5G potential within Mavenir's portfolio.
Pankajakshan added that the firm's 5G solutions are guaranteed to support public and hybrid cloud deployments.
Amol Phadke, GM of Global Telecom Industry at Google Cloud, stated that the company is thrilled to collaborate with Mavenir and deliver Open RAN solutions for 5G networks.
Phadke added that by combining Google Distributed Cloud Edge and global infrastructure with Mavenir's know-how in 5G core, Open RAN, and IMS, Google Cloud looks forward to delivering cloud-native solutions that enhance resiliency, slicing, scale, and agility to its CSP clients.
The cloud-native 5G core and IMS solutions offered by Mavenir can be leveraged for large-scale production deployment on Google Cloud infrastructure. CSPs will be able to extend their offerings into new regions with the global reach of Google Cloud.
Source credit: https://www.businesswire.com/news/home/20220929005844/en/Mavenir-to-Deliver-Cloud-Based-5G-Solutions-on-Google-Cloud