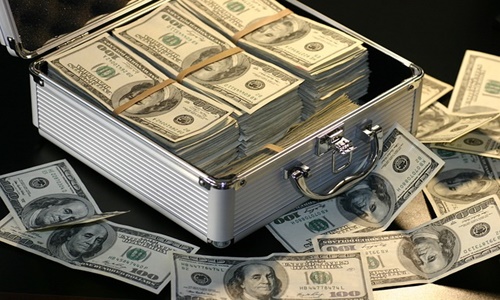 Matrix Partners India, an investment frontrunner, has reportedly extended the target size for its current $450 million fund to $525 million to join a burgeoning roster of venture capital funds in a bid to deploy more than half a billion dollars for novel investment initiatives across the South Asia.
According to a filing with the SEC, the Indian company, whose portfolio includes Ofbusiness and Razorpay, has raised $518 million for its fourth fund in India while planning to raise an additional $7 million.
It has been reported that the firm's new fund comes during a time when the scores of other investors have secured new capital, almost all at a much faster pace.
Reportedly, the firm did not respond immediately to any comment requests.
After raising a minimum of three funds over the past three years, Sequoia India and Southeast Asia disclosed a $2.85 billion fund in 2022.
Lightspeed Venture Partners, which raised a $275 million fund in 2020, also rolled out a new $500 million fund last year.
Sources further confirm that Accel, Elevation Capital as well as Nexus Venture Partners announced large new India funds during the last one year.
For the uninitiated, Matrix Partners India can be still regarded a notable venture fund. From 102 of the unicorn startups in India, 10 of them belong to Matrix Partners India's portfolio.
Furthermore, as per data insight platform, Venture Intelligence, while Elevation Partners has invested in 12, Sequoia leads the pack with 31 while Accel has invested in 21.
It has also been disclosed that Matrix was seeking to secure its largest-ever $400 million India-focused fund.
Matrix Partners India, to date, has invested in nearly 150 companies across the country to emerge as the most active early-stage investors alongside YCombinator, Sequoia Capital, and other domestic VC firms.
Source Credits: https://techcrunch.com/2023/05/23/matrix-partners-expands-new-india-fund-to-525-million/