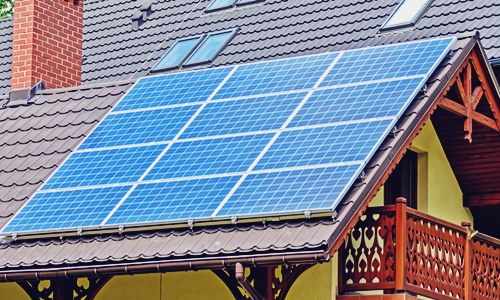 The state of Maryland has reportedly introduced a unique pilot program that allows its citizens to power their homes through solar energy. A full-fledged community solar project in itself, the program commenced back in 2017 and will be in operation until 2020.
Sources cite that anybody - even renters and apartment-dwellers can avail the program to power their homes. Solar plant developers are actively seeking subscribers for about six solar power ventures planned throughout the state.
Reportedly, the planned power projects also include the recently declared Westminster and Owings Mills sites. The subscriptions also include the offer of discounts on the standard rates of electricity in order to attract moderate to low income clients, given that solar developers would not be able to move forward with their solar panel installation plan sans customers. If successful, the solar panels will be installed on an 80-acre land.
The program reportedly hopes to capitalize on an untapped pool of customers who don't want fossil fuels to power their homes but currently have no other alternative.
Neighborhood Sun CEO, Gary Skulnik stated that this untapped potential could considerably grow the demands for solar power projects. For the uninitiated, Neighborhood Sun is one of the companies that has been signing up customers for the six power projects.
According to Solar United Neighbors, the community solar program allows anybody with an electric bill to access solar power even if they can't install solar panels at their place of residence. The project allows consumers to buy or lease a piece of community solar project as well.
Once subscribed, the customer will get a credit on their power bill according to the energy produced by their community solar share. This means that people won't be getting electricity directly from the solar project but will be getting a lower power bill due to the credit.
The community solar pilot program was reportedly authorized by the General Assembly in 2015 but immediately faced opposition from people who were concerned about the agricultural land that the project would require.