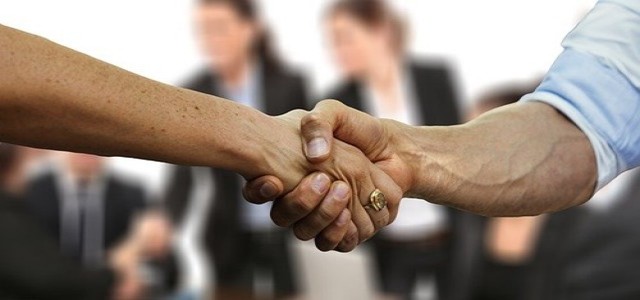 Microsoft India and L&T (Larsen & Toubro) have reportedly signed an MoU (Memorandum of Understanding) to develop a regulator sector emphasizing cloud provision.
Aligning with upcoming regulations, Microsoft and L&T will co-engage with a defined set of large consumers in regulated sectors to create roadmaps and architectures to modernize their conventional data centers to possibly hybrid models and advance its goals of digital transformation.
As per the MoU, the two companies will establish a joint governance consortium to define future investments, platform designs, and business/commercial models to serve the upcoming technology requirements of the regulated sector. Senior leadership teams of both companies will be collectively engaged on this as the association grows.
The Chief Executive Officer and MD of Larsen & Toubro S.N. Subrahmanyan stated that the company's collaboration with Microsoft intends to expedite hybrid cloud transition for large consumers in regulated sectors whilst retaining the highest benchmarks of security, compliance, and governance.
According to the current norms, the MoU will emphasize customer engagement in the Indian jurisdiction, with the possibility of extending this collaboration to other jurisdictions in the future as agreed between the two firms. At an appropriate time, Microsoft and L&T will consider potential collaboration structures to continue to partner for the MoU's performance.
Anant Maheshwari, the President of Microsoft India stated that the government's Digital India drive and the unmatched digital momentum across the nation has resulted in a recalibration of the requirements of cloud infrastructure.
Maheshwari added that this collaboration will allow the development of a scalable model of cloud infrastructure for these sectors to expedite digital innovation that aligns with the security and data location needs of India.
Being one of the major cloud hyperscalers, Microsoft has a proven track record of acknowledging the demands of the public sector and regulated industries worldwide. The company has also helped them in responding to the rising demand of today's citizens while incorporating upcoming technologies to transform their future.
Source credit:
https://www.larsentoubro.com/pressreleases/2022-02-07-lt-microsoft-ink-landmark-partnership-to-develop-regulated-sector-cloud-offering/