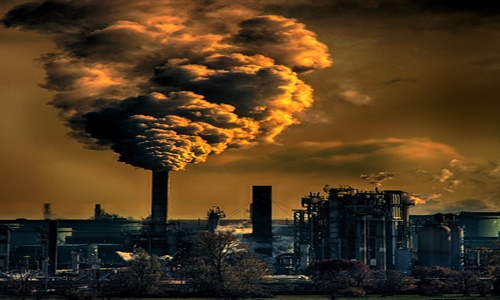 L&T Technology Services Limited (LTTS), a renowned pure-play engineering services firm, has reportedly signed a letter of intent with global technology leader, Thales, during the 2023 Paris Air Show to work together in tackling climate changes in their respective value chains.
Apparently, in order to match its SBTi-validation and compliance with the Paris Agreement CO2 emissions reduction targets for 2030, Thales is collaborating with its key suppliers.
These include a 50% reduction in its operating processes' total absolute CO2 emissions (Scope 1) and its energy use (Scope 2) as well as 15% lower absolute CO2 emissions from its supply chain and customers using its products (Scope 3).
It has been reported that Thales is aiming to attain net zero operations-related CO2 emissions by 2040.
According to the Chief Procurement Officer, Thales, Roque Carmona, procurement teams across Thales, as part of the Strategy for Low-Carbon Future, are diligently working with expanding numbers of key suppliers for reducing the carbon footprint of their respective value chains.
CEO & Managing Director, LTTS, Amit Chadha, expressed excitement in joining Thales in the company's vision in making the world greener, safer, and more inclusive.
Amit claimed that the pledge is aligned with the firm's commitments of water as well as carbon neutrality by 2030 while strengthening their vision of engineering a more sustainable future for all.
For reducing its carbon footprint and providing end users with smart traffic management solutions for air, sea, and land, Thales will be assisted by LTTS in integrating eco-design into its product development cycle.
LTTS will also support Thales to cut down on its digital carbon footprint.
Engineering services-based creative digital solutions that are in line with the customers' sustainability roadmap are produced by LTTS' sustainability practise.
Apparently, the company released a roadmap in 2021 with the goal of becoming carbon and water neutral by 2030 and selected sustainability as one of its Big Bets.
Source Credits: https://finance.yahoo.com/news/l-t-technology-services-thales-065200264.html