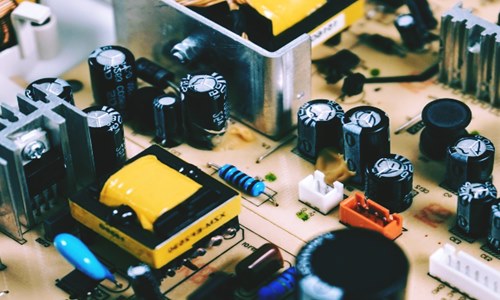 The government of South Korea intends to invest 1.5 trillion won ($1.34 Billion) worth of capital and 10 years' worth of time for next-gen semiconductor technology development. Reportedly, according to the Ministry of Trade, Industry & Energy the investment will be focused on the development of new semiconductor materials & devices with the agenda of establishing South Korea as a global hub for semiconductors.
The Pyeongtaek factory of Samsung Electronics & SK Hynixs Icheon peer recently played host to the Minister of Trade, Industry & Energy, Paik Un-gyu who vowed to provide the necessary support for the project's research and development, cite reliable sources.
The minister reportedly stated that priorities for the future include next-gen materials & devices development, fostering logic & contract chip making businesses, as well as attracting semiconductor materials & equipment manufacturers in constructing their production factories in South Korea.
Incidentally, South Korea houses Samsung Electronics - the worlds' largest memory chip manufacturer, ranking at the top in NAND & DRAM making, and SK Hynix, that holds the second position in DRAM making and fifth position in NAND.
These firms though aren't without competition anymore as their neighbor China - under the Made in China 2025 initiative - is investing billions in its memory semiconductor technology sector and is headhunting South Korean talent to obtain technology insights as well.
The $1.34 billion investment is seen as a step to remain ahead of the curve based on Minister Paik's statement that the South Korean manufacturers are unrivaled in the NAND & DRAM sectors but, as integration is arriving at its limits, development of new material & devices is the only way forward.
The Ministry of Science, ICT and Future Planning in a separate statement stated that South Korea invested about 31.22 trillion won on R&D (Research and Development) in the year 2016 in the IT sector, an amount accounting to about 58% of the gross research and development spending, according to reliable sources.