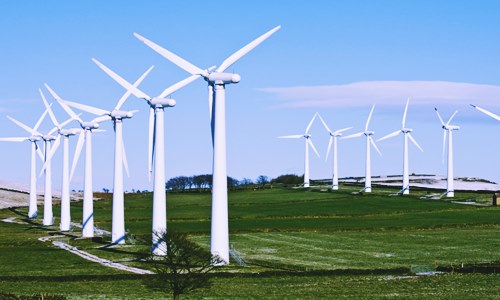 PT UPC Sidrap Bayu Energi, renewable energy development company, formally inaugurated a 75-megawatt, $150 million wind project in Indonesia. Incidentally, PT UPC Sidrap Bayu Energi is composed of three energy companies that also include the energy arm of Ayala Corp. The company has been reported to state that the inauguration of the wind farm will mark a new era in the renewable energy utilization in Indonesia.
PT UPC Sidrap Bayu Energi, which is a joint venture project among three experienced companies in the renewable energy industry, namely, Ayala's AC Energy Holdings Inc., PT Binatek Energi Terbarukan and UPC Renewables. Incidentally, the Sidrap Wind Farm project in 2013 and completed it well within the contractual deadlines.
The wind project, which is located in the Mattirotasi Village, Sidenreng Rappang Regency was inaugurated by President Joko Widodo. The consortium, in the inaugural speech, thanked President Joko Widodo, the government of Indonesia, Sidrap Regency Government, Provincial Government of South Sulawesi and the stakeholders of PT UPC Sidrap Bayu Energi for the successful delivery of the project. The joint venture went further to mention that Sidrap Wind Farm marks a point in history as a supplier of clean and renewable power to the people of South Sulawesi. The people will now be able to enjoy clean energy at affordable rates that will also enable the sustainability of the environment.
The group hailed the dedication, hard work as well as the desire to learn new skills, which together ensured the success of the project and helped Indonesia to host the Sidrap Wind Farm. The Sidrap Wind Farm is expected to elevate the renewable energy ambitions of Indonesia onto the international stage and put it on an equal footing with developed nations in terms of application of renewable energy.
The Sidrap Wind Farm includes the installation of 30 Gamesa G114, 2.5-MW wind turbine generators and is expected to open the scope for Sidrap Regency to become a platform for eco-tourism.