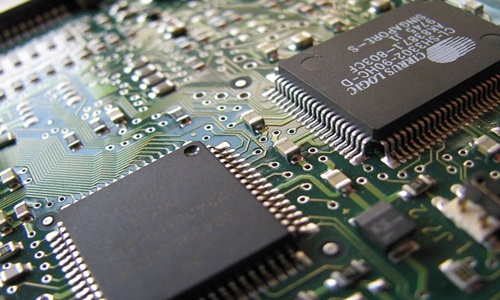 The Japanese government has reportedly revamped its chip strategy in an attempt to triple the sales of domestically manufactured semiconductors to over ¥15 trillion (US$108 billion) by 2030, considering that the nation centers chips at its economic security policy's heart.
As per the Economy Ministry, the updated policy, unveiled on Tuesday (June 6), looks at intensifying the efforts to research and produce cutting-edge semiconductors essential for economic security measures and cutting-edge technologies, such as generative AI.
The policy states that the sales objective for Japanese chip manufacturing companies will assist in ensuring consistent supply of semiconductors for the country.
In prior versions of the revamped strategy, the target can be compared to sales of around ¥5 trillion in 2020.
Economy Minister Yasutoshi Nishimura revealed that several investments were led by Japanese chip-related companies, inclusive of the smaller ones, further hinting at backing up these investments.
The Minister claimed that the team wants to secure the necessary budget for supporting these efforts.
According to sources, the 274-page strategy did not reveal information about how much the government intends to spend over the following years. It also revealed that billions of dollars were already allocated to support Japan's own chip venture Rapidus Corp. and Taiwan Semiconductor Manufacturing Co.'s (TSMC) efforts to increase production capacity.
Prime Minister Fumio Kishida, last month, had a meeting with the heads of the globally largest chipmakers in line with the efforts to bring semiconductor production as well as investment to Japan.
The chipmakers stated that they would consider more investment in Japan based on financial incentives and demand.
For Rapidus, the government has promised financial help of 330 billion yen, and for TSMC's new factory in Kumamoto, southern Japan, up to 476 billion yen. Additionally, the government is offering Kioxia Holdings Corp.'s facility in Mie, central Japan, up to 92.9 billion in subsidies.
Source Credits: https://www.businesstoday.com.my/2023/06/06/japan-renews-chip-plan-confirms-sales-goal-of-us108-billion/#:~:text=The%20Japanese%20government%20revamped%20its%20chip%20strategy%20with,at%20the%20heart%20of%20its%20economic%20security%20policy.