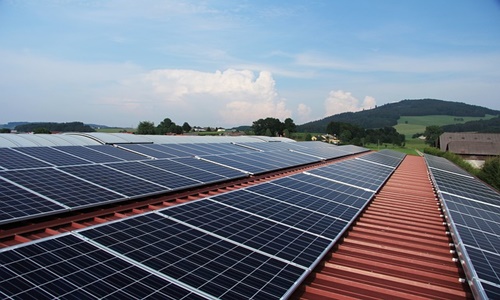 Italy-based solar solutions provider, FuturaSun, has reportedly launched a new n-type interdigitated back-contacted (IBC) solar panel, FU415-425M ZEBRA Pro, which can be used for both commercial and residential purposes.
Lisa Hirvonen, Product Manager, FuturaSun, stated that the main characteristic of the new high-efficiency panel is that all of its electrical contacts are on the backside. The panel design is based on Zebra, a cell technology built by German research institute ISC Konstanz.
Hirvonen added that the module series has an elegant appearance with an all-black body, which is especially suited for buildings with high architectural value and visual residential roofs.
The new module has 132 IBC half-cut cells of size 166 mm by 83 mm and is available in three versions with a power conversion efficiency between 21.10-21.60% and a nominal power range between 415-425W.
The short-circuit current ranges between 11.57-11.76A, while the open-circuit voltage is between 45.85-46.01 V.
The products measures 1.9 meters in length, 1 meter in breadth, with a height of 35mm, which brings its weight to 21kg.
It is designed with an anodized aluminum frame with 3.2mm glass, operating with a system voltage of 1,500 V, and has a temperature range between -40 °C to 85 °C. The module has a temperature coefficient of -0.29%/°C.
The solar panel comes with a 25-year warranty as well as a 25-year performance guarantee. It claims to have a maximum annual output drop of 0.25%. Around 93% of output is expected by the end of the 25th year of operation.
Hirvonen further unveiled that the company is also working on a project to set up a module factory in its home country, Italy, as part of its contribution toward the revival of Europe's PV supply chain, and that a production ramp-up is set to take place next year.
The new factory's production will mainly target IBC panels. Meanwhile, the company's has also kicked off its expansion plans in China, where it is soon expected to hit a production capacity of 2 GW.
Source credit: https://www.pv-magazine.com/2022/10/10/futurasun-unveils-425-w-n-type-ibc-solar-module-for-rooftop-applications/