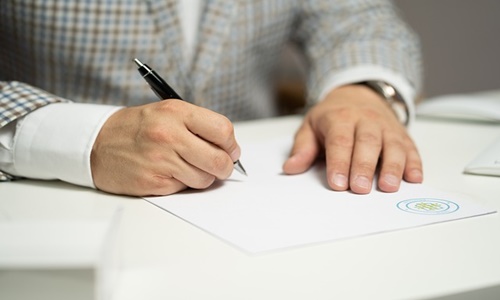 Iraq and French oil giant TotalEnergies have reportedly signed a $27 billion energy contract that intends to enhance oil output and strengthen the nation's capacity to produce energy through four gas, oil, and renewable energy projects.
Apparently, the agreement was first signed in 2021 but was postponed owing to disputes between Iraqi lawmakers over its conditions. However, it was eventually completed in April when Iraq decided to accept a 30% stake in the project.
As per sources, at a ceremony in Baghdad, the deal was inked by TotalEnergies CEO and Chairman, Patrick Pouyanne, and the Oil Minister of Iraq, Hayan Abdel-Ghani.
For the records, TotalEnergies holds 45% of the company, while QatarEnergy owns the remaining 25%.
The GGIP (Gas Growth Integrated Project) primarily recovers the flared gas from three oilfields and uses it as a fuel for the power plants while intending to increase the nation's energy supply and lowering Iraq's reliance on imports.
Pouyanne revealed that the project will begin construction this summer and would require a $10 billion investment over the following four years.
According to TotalEnergies, the company will also build a 1 GW solar power facility that will supply electricity to the Basra regional grid and has invited ACWA Power of Saudi Arabia to join in the initiative.
Iraq believes that the project will attract new foreign investment for its energy industry, as it has not witnessed any investments since the U.S. invasion which was more than ten years ago.
For the unversed, Iraq's capacity for oil production has remained stable in recent years at approximately 5 million barrels per day. The recently signed agreement calls for increasing the oil production at Basra's Ratawi field to 120,000 bpd in two years and to 210,000 bpd in four.
Source Credit: https://www.reuters.com/business/energy/iraq-totalenergies-sign-27-bln-deal-energy-projects-2023-07-10/