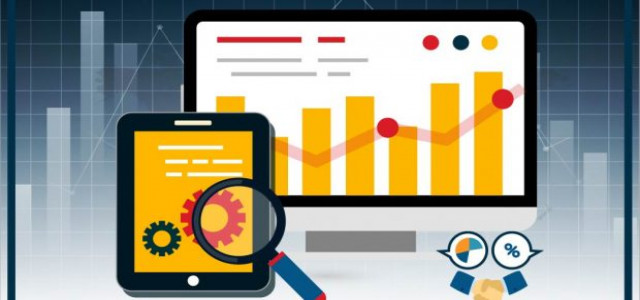 The ionic liquids market is expected to witness substantial growth by 2027 due to mounting product demand from diverse end-use processes and the increasing focus on establishing a circular economy. Moreover, research efforts to explore potential applications of ionic liquids in cellulose extraction, petrochemical processes, and battery electrolytes are anticipated to further fuel market growth through the forecast period.
Get sample copy of this research report @ https://www.decresearch.com/request-sample/detail/121
Ionic liquids are salts that have an organic cation with either an inorganic or organic anion. These salts have delocalized charges, which are caused by their irregular structures. Unlike table salt that melts at 800°C, ionic liquids have below 100°C melting points and many of them remain in liquid state at room temperature.
In recent years, chemists have been integrating ionic liquids in cleaner solvents, rare-earth metal recycling, safer batteries, and more efficient chemical processes. On the other hand, scientists and researchers are shifting their focus from examining what is technically possible with the salts to studying their commercial viability. Furthermore, manufacturers are scaling up production, which could lead to lower costs and wider range of applications, thereby propelling market demand.
The COVID-19 pandemic has proliferated across the globe, affecting millions of people. Patients infected with the coronavirus can experience severe respiratory conditions, for which they may require mechanical ventilation and vital support in intensive care units. To address this crisis, in 2020, researchers from Harvard University in the laboratory of Professor Samir Mitragotri developed ionic liquid aerosols that could potentially fight pulmonary bacterial infections.
The technology was designed to treat respiratory conditions that are caused by the CIOVID-19 illness and reduce the burden on hospitals globally. As a result, product innovation has facilitated the demand for ionic liquids and has positively impacted business expansion.
Moreover, industry players are increasingly integrating ionic liquids into their processes, which has been favorable for market growth across the globe. To cite an instance, in April 2021, Chevron, a leading firm in the oil sector, announced that it had started up an alkylation unit at its refinery located in Salt Lake City.
The process utilizes an ionic liquid catalyst rather than sulfuric or hydrofluoric acid that is traditionally used in alkylation. Chevron uses chloroaluminate ionic liquids that possess strong acid properties.
In another instance, in May 2021, Aemetis, a renewable natural gas and fuels company, received a grant from the U.S. Forest Service to commercialize a patented process, wherein cellulosic sugars are extracted from waste forest wood, waste orchard wood, and other biomass.
Request For TOC of Report @ https://www.decresearch.com/toc/detail/ionic-liquids-market-report
For extensive analysis, the ionic liquids market has been categorized on the basis of application and region. From the application perspective, the market has further been segmented into automotive, catalysis/synthesis, biotechnology, paper & pulp, food, electronics, pharmaceuticals, and others.
The others segment is estimated to grow at a notable pace to register over 17.5% gains by 2027. Other applications of ionic liquids include carbon dioxide capture, energy storage, and agrochemicals.