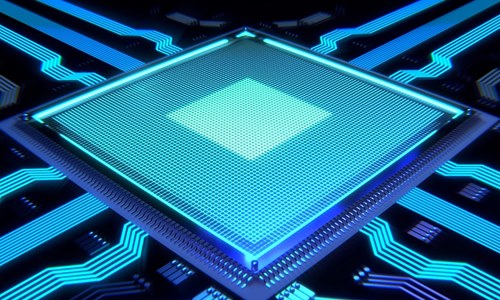 Renowned chipmaker Intel has reportedly introduced its upcoming Intel Nervana Neural Network Processors to Indian startups at the prestigious INTEL AI DEVCON held recently in Bangalore, India. Sources claim that Intel is apparently competing with NVIDIA as they both strive to attain a chunk of the growing AI market.
As per reliable reports, currently the NVIDIA gaming chipsets (GPU) are the default choice for companies to train machine learning models as the GPUs provide vast computational powers. But Intel's Nervana Neural Network Processors (NNP) coming out in 2019 are being touted as the first dedicated processor family built from scratch for AI and will be competing with NVIDIA GPUs.
Intel's dedication to harnessing AI is also vivid from its recent acquisition of Vertex.AI, a Seattle-based startup that focuses on deep learning compilation tools, reports TechCrunch.
Intel Vice President of General Architecture, Gadi Singer has been reported to say that Intel's dedicated NNP solution will be more vast, flexible and efficient than the GPUs which are designed for gaming purposes but will incidentally fit the bill when it comes to building for AI.
Singer in his key-note speech at DevCon stated that the NNP will enable Indian developers & startups to extract greater insights from datasets when developing AI solutions. He added that the copious amount of data flowing into India deems its IT sector to be best positioned for AI development. This scenario, coupled with India's scale of training makes it commercially viable for dedicated solutions, he adds further.
For the record, Intel has already been working with Indian e-commerce giant Flipkart for several AI projects that are aimed at better catering to the customers surfing the company's website. Flipkart is reportedly employing Intel's Xeon chipsets to work on these AI projects at the moment.
Intel is presently leveraging its current leading position in the data-center market to run early-stage trials of NNP along with Facebook to refine the solution further, claim reliable sources.