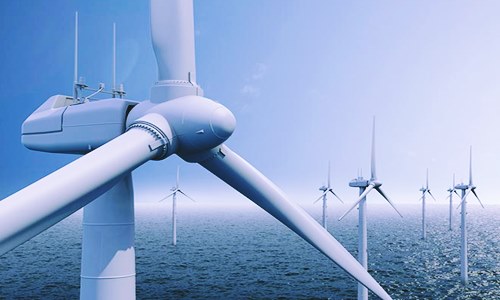 Innogy, the German energy business group, has reportedly announced to sell a 41 percent stake of an offshore wind farm to Japanese companies Kansai Electric Power and J-Power. As per trusted sources, the wind farm project would have an installed capacity of 860 megawatts.
Reportedly, Innogy would hold on to a 59 percent equity interest in the USD 2.6 billion Triton Knoll Offshore Wind Farm project which is located 32 kilometers off the coast of Lincolnshire. J-Power would acquire a 25 percent stake in the wind farm while Kansai Electric Power would take up the remaining 16 percent stake.
When fully operational, the project is estimated to supply renewable electricity to approximately 800,000 British households per year, claim reliable sources.
According to a report published by Reuters, Innogy anticipates the debt funding of the Triton Knoll project to conclude in the third quarter this year. J-Power is expected to take part in the deal through JP Renewable Europe Company and is slated to obtain a portion of its funds by issuing preferred equity to Development Bank of Japan, cite authentic sources.
Speaking on the need to sell the stake of the firm, COO for renewables at Innogy, Hans Bunting was reportedly quoted stating that securing strategic and valued partnerships are a crucial part of the company's strategy as the offshore portfolio continues to grow across the world. He further expressed that Innogy is delighted to have found reliable and experienced partners like J-Power and Kansai Electric Power that would assist the company in successfully realizing the Triton Knoll Offshore Wind Farm project.
According to sources familiar with the development, the offshore construction of the project is scheduled to commence in the late 2019, with the commissioning of the facility expected to begin in 2021.