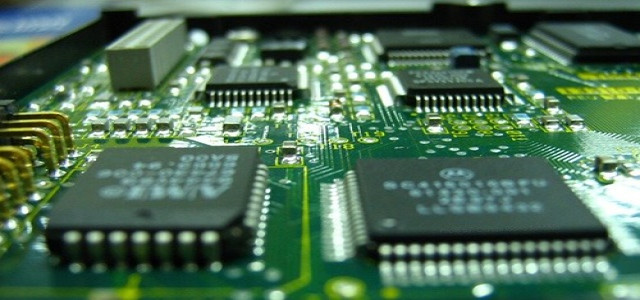 Winbond Electronics Corp, a global supplier of semiconductor memory solutions, has reportedly collaborated with Infineon Technologies, a leading provider of IoT, microelectronics solutions. The partnership will enable the expansion of Winbond's HYPERRAM™ product with the HYPERRAM™ 3.0 which has higher bandwidth.
The HYPERRAM product range provides compact options to conventional pseudo-SRAM. It is ideal for space-constrained, low-powered IoT applications that need an off-chip external RAM.
HYPERRAM 3.0 runs with an operating voltage of 1.8V at an optimum frequency of 200 MHz. These characteristics are like OCTAL xSPI RAM and HYPERRAM 2.0 but with an 800MBps data-transfer rate, double the rate previously available. The new-gen HYPERRAM runs through an expanded interface of IO HyperBus™ with 22 pins.
Ramesh Chettuvetty, Sr. Director of Marketing and Applications stated that Infineon offers a suite of solutions that provides optimum performance in small form factors for next-gen IoT applications.
Chettuvetty cited that HYPERRAM™ 3.0 supports around 800MBps of throughput using a 16-bit extended version of the HyperBus™ interface.
Winbond added that low power consumption, easy control, and low pin count are three major HYPERRAM™ features that substantially help in enhancing the performance of IoT devices.
HYPERRAM™ substantially simplifies the design of PCB layout, extends the battery life of mobile devices, and works with a smaller processor through a low pin count whilst increasing throughput in comparison to low-power SDRAM, CRAM/PSRAM, and DRAM.
The latest IoT devices perform more than just machine-to-machine interaction-they perform tinyML or voice control inferences thereby needing a higher memory performance.
The HYPERRAM is well-suited for low-power IoT applications like infotainment and telematics systems, instrument clusters in automotive applications, wearables, HMI displays, industrial machine vision, and communication modules.
The next-gen HYPERRAM 3.0 can operate under the same address/command signal and similar data bus format with improved bandwidth and standby power with little change in pins.
Source credit:
https://www.prnewswire.com/news-releases/winbond--infineon-technologies-collaborate-to-double-bandwidth-for-iot-applications-with-hyperram-3-0--301527917.html