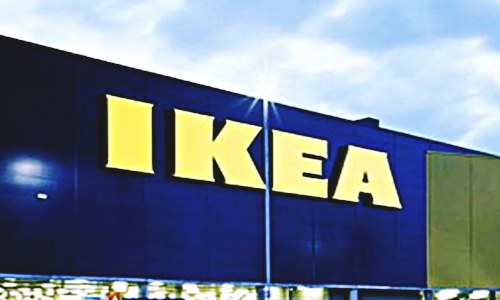 IKEA has reportedly announced that its new Norfolk store will be equipped with solar panels & electric vehicle (EV) charging stations when it opens this spring.
Apparently, the store will have a 180,000 sq. ft solar array, which will comprise a 1.26-megawatt system, made with 3,654 panels. The array is designed to produce roughly 1,743,000 kilowatt hour of electricity annually for the Norfolk store, which is equivalent to minimizing 1,233 metric tons of CO2 - equal to the emissions of two hundred and sixty two cars or providing electricity for two hundred and fifteen homes each year. For the design, development, & installation of the solar power system in the Norfolk store, IKEA selected REC Solar, a nationwide leader in solar electric design & installation with over five hundred and eighty systems built across the United States of America.
Reliable sources with the knowledge of the matter state that the store will have three Blink electric vehicle charging stations. This initiative seemingly reflects the partnership between IKEA & Blink Charging Co., the operator, owner, & provider of EV charging station products & network electric vehicle charging services with thousands of public charging stations in the United States. Indeed, Blink electric vehicle charging units are strategically placed at thirty-four IKEA stores in USA.
Lisa Davis, Sustainability Manager of IKEA U.S., was reportedly quoted stating that the firm is thrilled to further its sustainability commitment with the installation of the largest solar rooftop array in the area & EV charging stations at its new IKEA Norfolk store. IKEA want to have a positive impact on people & the planet, and these investments support the firm's objectives to reduce its emissions & achieve energy independence by 2020.
About IKEA:
IKEA, founded in Sweden in 1943, is a multinational group, designs & sells knock-down furniture (KD), home accessories, and kitchen appliances, among other useful goods and home services. IKEA has been the world's biggest furniture retailer since 2008.