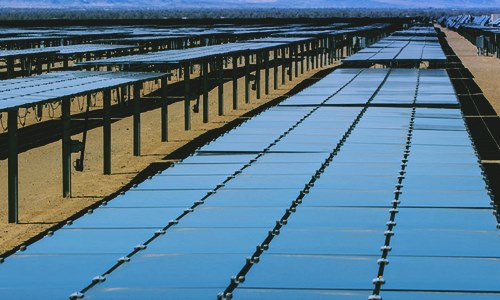 The International Finance Corporation (IFC), a member of the World Bank Group has reportedly announced its partnership with leadinglarge-scale renewable energy developer, Gaia Energy. Apparently, the collaboration aims to create a joint platform for development of wind power and other renewable energy projects in Africa.
According to sources, the new platform will begin with a pipeline of 22 projects across nine countries in East, West, and North Africa, and is expected to generate more than 3 GW of clean energy. Formerly developed by Gaia Energy, this pipeline will be gradually enlarged to new countries across Africa.
As per Moundir Zniber, founder & president of Gaia Energy, IFC's proficiency in financial structuring and utilization as well as social and environmental safeguards perfectly matches Gaia's approach toward developing projects in newfangled markets. He further revealed that both Gaia and IFC share the same vision, that is to power the continent by adopting renewable energies and sustainable development principles.
For the record, a significant portion of the worlds total energy dearth population of about 650 million is present inAfrica, making it the largest congregation of people in the world that doesn't have access to electricity.
Sources familiar with the matter suggest, renewable energy would offer a great potential to increase access to affordable clean electricity which will eventually attract private investors, create jobs, reduce greenhouse gas emissions, improve public health, and improve overall economy
The joint platform, for the record, will be executed under IFC InfraVentures, a $150 million infrastructure project development fund created by World Bank Group in a bid to increase the pipeline of bankable projects in evolving economies. The project will also be backed by the EUR 114m Finland IFC Blended Finance for Climate Program, which helps the private sectors to grow financially in return for climate change solutions.
It has been reported that Gaia will be the first African company marking its presence felt in ten energy markets that are currently under development. The company also aims to develop, finance and launch renewable energy projects in the developing markets.