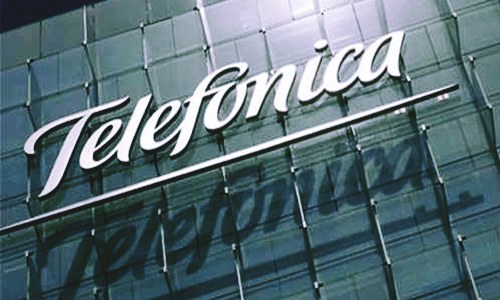 The renowned American multinational IT company IBM has reportedly teamed up with a multinational telecommunications firm Telefónica S.A. Spanish to streamline telecommunication processes by implementing blockchain technology.
Reports cite, the initiative would be specifically focusing on key blockchain attributes in an effort to address the complicated challenges in services provided by Telefónica that registers information and data from a plethora of sources regarding network and business processes.
According to a press release by Telefónica S.A., the initial collaboration between the two firms would be aiming towards improving the transparency and reliability of the data collected through several different networks when they are routing international calls. Using IBM Cloud's IBM Blockchain Platform, Telefónica would be working in real-time to track the traceability and certainty of every international call as well as it attributes - namely duration, origin, and destination - in a decentralized platform where all operators in the chain possess a permissioned access.
Reportedly, by applying the technology to telecommunications processes, a new kind of consent and command could be introduced inside the flow of information that facilitates considerable gains in trust and efficiency. Moreover, by facilitating an authorized and secure access to the participating members to necessary details, blockchain would also be delivering enhanced confidentiality and privacy.
The Chief Innovation Officer of Telefónica, Gonzalo Martìn-Villa stated that the project would be one of the company's first initiatives to garner real benefits by adopting blockchain in the company's core business. The paradigm of decentralization process that blockchain facilitates fits perfectly in the telecommunications industry and could help the company to significantly enhance the way it has been solving integrations among partners. Martìn-Villa further added that blockchain would be allowing operators to add a new confidence layer on the data itself.
According to reports, the financial information related to the collaboration deal has not been revealed yet.