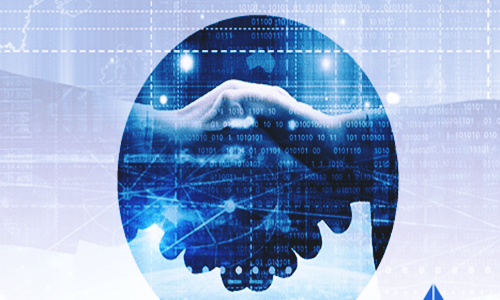 Ernst & Young (EY), a multinational professional services firm, has reportedly announced its collaboration with IBM to launch an advanced Security Operations Centre (SOC) as part of its Managed Services offerings in India. Apparently, this collaboration aims to detect, respond, and address cyber-attacks and risks faced by organizations of late.
Powered by IBM's QRadar platform, that can detect & prioritize threats to critical assets, post which it automatically investigates the threats using cognitive intelligence, the SOC is armed with cutting-edge NextGen Cyber Threat Detection abilities, claim sources familiar with the matter.
Burgess Cooper, Partner Information & Cyber Security, Ernst & Young India, was reportedly quoted stating that companies are now taking important measures to strengthen cyber security owing to the upsurge in cyber threats that continue to grow across the business cosmos. A well-designed SOC will enable information security functions to respond faster and work more collaboratively, allowing businesses to deliver on their core objectives in sync with their strategic direction and vision.
As per EY's Global Information Security Survey (GISS) in 2018 - 77 percent of Indian organizations are working way beyond their cyber security essentials and are reconsidering their cyber security framework & architecture to help businesses function in a more effective and efficient manner.
Vikas Arora, Chief Transformation Officer (CTO) of IBM India or South Asia, was reportedly quoted stating that the offering effectively combines IBM's QRadar with EY's cyber security intelligence platform that will enable EY customers to safeguard their companies and build a safer future for their business.
About IBM:
International Business Machines Corporation (IBM), headquartered in Armonk, New York, is an American multinational information technology firm that produces and sells computersoftware, middleware, and hardware, and provides consulting and hosting services in areas ranging frommainframe computerstonanotechnology.