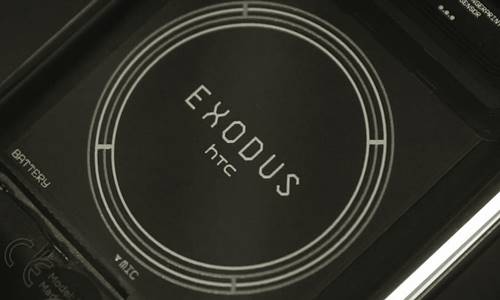 HTC has launched Exodus 1, its first flagship smartphone focused on blockchain, as the struggling manufacturer looks to shift its strategy and concentrate on new technologies. Early access of HTCs Exodus 1 is available for pre-order and is expected to be shipped by December, having a price tag of 0.15 bitcoin or 4.78 ethereum, which is worth around $960.
Apparently, to make the new phone function as a cryptocurrency hardware wallet, the phone manufacturer stated that it has developed its own cryptocurrency wallet, Zion. The Exodus 1 comprises of a secure area on the phones chip which is kept separate from the Android operating system running on it and uses technology from SoftBanks Arm Holdings for keeping a customers' cryptocurrencies safe.
HTCs decentralized chief officer, Phil Chen, said that secure area can be called a micro OS which runs parallel to the Android OS. He described the phone as basically a wallet that holds the private keys for the accessing the cryptocurrency by the customer.
Chen further stated that there is huge benefits of keeping an area of the phone separate from Android, as Googles OS is quite insecure having a centralized system. Storing cryptocurrency on the Android OS makes the fund of the users highly vulnerable to hacks, he continued.
Supposedly, the importance of integrating blockchain technology in a phone is that it reinforces the privacy and security of the users assets and will also help in protecting data and identity of customers in the future.
Citing reliable sources, this new phone from HTC will support digital programs and decentralized apps which operate on the blockchain. The phone also comes along with a 'Social Key Recovery' function which would allow users to regain access to their funds, through a select number of trusted contacts, in case their private key is lost.