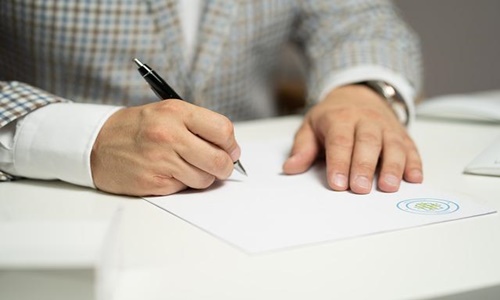 Cloud enterprise software provider, IFS, has reportedly announced that cleantech firm, Hitachi Zosen Inova, has chosen its product-centric enterprise software, IFS Cloud, to support its global enterprise resource planning (ERP) processes.
As per reports, Zurich-based Hitachi Zosen Inova, which joined the Japan's largest industrial and engineering firm, Hitachi Zosen Corporation, in 2010, deals with energy from renewable gas and waste.
The company helps clients recover materials that are deemed useful from waste and then dispose the remaining non-recyclable waste in a safe and hygienic manner. During the process it also generates renewable energy to effectively reduce the use of fossil fuels and raw materials through cutting-edge tech that support holistic modern-day waste management.
Hitachi Zosen Inova selected IFS Cloud to accelerate its global transformation goals as it needed a project-centric ERP solution that could handle its complex and fragmented system landscape. Supporting the full project lifecycle of its operations, ranging from bidding and design to manufacturing and logistics elements, as well.
IFS Cloud will provide the cleantech firm with a modern cloud-based platform that will boost its transformation and digitalization.
Through IFS' cloud tech, Hitachi Zosen Inova will have full end-to-end control as well as visibility. Meanwhile, with IFS's broad project management capabilities, the firm will also be able to accomplish its expansion strategy.
Moreover, Hitachi Zosen Inova would further be able to excel in all its businesses with IFS Cloud's unique industry functionality, while removing operational silos and linking teams to offer the best practice with the help of its IFS Aurena user interface
Gilles Burckel, Director of Business Unit Controlling, Hitachi Zosen Inova, stated that the firm picked IFS Cloud for synchronizing its global business operations, which is a key step in supporting its vision to become a key player in the global energy market.
Burckel added that a single view of its data across all verticals will provide better operational visibility and enable it to optimize its processes and support its growth strategy while delivering more efficient projects.
IFS COO, Northern and Central Europe, Vincent Carvalho, stated that the firm is delighted to have IFS Cloud selected for Hitachi Zosen Inova's OneERP Transformation Strategy.
Carvalho further added that IFS understands the rising demand for sustainable power sources and services, and will support the Swiss firm's journey.
Source credit: https://www.prnewswire.com/news-releases/cleantech-company-hitachi-zosen-inova-selects-ifs-cloud-to-support-global-transformation-project-301622745.html