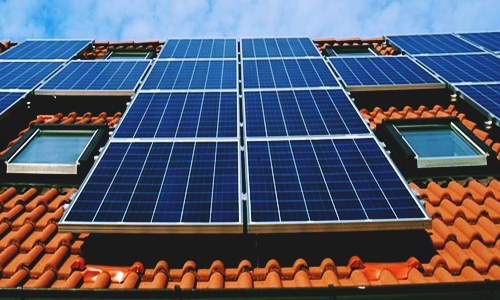 Hong Kong based Hanergy Thin Film Power Group, the worlds largest thin-film power solution company, has reportedly signed a $130 million HanTileâ"¢ presale contract with the Japanese construction and solar power giant, Forest Group. The deal could prove to be a milestone for Hanergy's HanTile product that will direct it towards the international market, sources familiar with the matter mentioned.
According to the sources, the Hanergy Thin Film Power Group has inked this deal with a subsidiary company under Forest Group, FGS, and the association is purportedly aimed at synergizing their expertise. The partnership will implicitly involve combining the proficiency and experiences of both companies in the sector to make the most of Japans photovoltaic market.
Citing industry experts, Hanergy has demonstrated its commitment towards entering the international market with this contract. By joining hands with Forest Group, the company has also proven that its product quality is excellent and suited for the highest standards of the international market, it was further implied.
Mori Haruyuki, the president of Forest Group, said in a statement that the company has great confidence in Hanergys products and this synergy will surely win accolades in the sector. He added that Japan is attempting to reach the goal of zero emission within the next 5 to 10 years for household markets, which indicates a huge potential of the solar power market.
Lv Yuan, vice president of Hanergy Thin Film Power Group, stated that the company constantly taking huge efforts to stay ahead through consistent breakthroughs in technology, numerous patent applications and vigorous investment in R&D. He further said that the company sees a huge prospect in the Japanese market, which is a strategic market for Hanergy.
In spite of Japan having such a stern certification system with numerous testing and approval procedures, Hanergys acquisition of the presale contract supposedly provides a proof of its high grade product quality and advanced technologies.