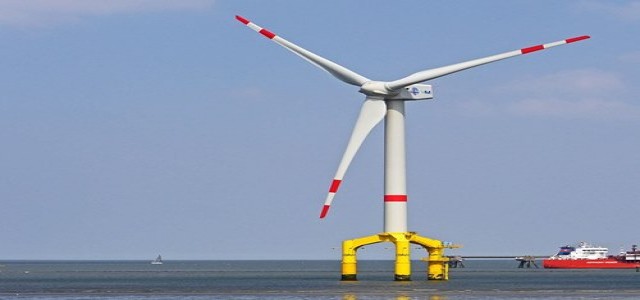 The new agreement will help Taiwan to expand its offshore wind energy market
Under this agreement, ECCT will work on implementing European low carbon and green energy solutions and practices in Taiwan
Non-exhaustible energy sources have emerged as one of the best alternative sources of energy and have gained importance on a global scale. As Taiwan imports[SI1] a considerably high percentage of its energy supply from nations worldwide, developing renewable energy within the country is an urgency for the growth of the nation.
Recently, the nation's renewable energy sector got new impetus when the European Chamber of Commerce Taiwan (ECCT) has reportedly inked an agreement with Global Wind Energy Council (GWEC) to help Taiwan to strengthen its offshore wind energy market.
Sources cite that both agencies have agreed to create opportunities and areas for cooperation through joint support initiatives and other activities to accelerate efforts in pushing offshore wind developments in the nation.
The development of sustainable energy infrastructure is of paramount importance to help the island to decrease carbon footprints. GWEC will act as a bridge between policymakers, the wind energy, and other stakeholders whilst ECCT will work on implementing the best European low carbon and green energy solutions and practices in Taiwan.
The two agencies earlier partnered on the low carbon energy initiative to garner both global and local industry players and policymakers to talk about the most urgent issues and opportunities that the offshore industry in the nation has been facing.
The agencies said in the joint statement that the deal will strengthen the prospects for off-shore wind energy growth in Taiwan. The combined efforts of both agencies will accelerate the energy transition in Taiwan through organizing official industry events, information exchange, and other advocacy activities to unlock new opportunities for an offshore wind energy plant in Taiwan.

Source credit - renewableenergyworld.com/2020/09/21/gwec-and-european-chamber-of-commerce-to-expand-taiwans-wind-energy-sector/#gref